As old-fashioned as the Reagan family is in some respects, even they can't resist the interference of the modern world sometimes. Some emerging technology and a family secret gave Blue Bloods fans and the Reagans a surprise during the season 10 finale.
DNA testing has apparently become so prevalent that it's now part of school projects (at least at private Catholic schools). That's how the Reagan clan's youngest member, Sean (Andrew Terraciano), learns that he has a first cousin he's never met. The police family's patriarch Frank (Tom Selleck) then discovers that the family connection is his son Joe, who has been dead since before the series started. Joe fathered a child with a woman he had a casual relationship with, and she never told the family.
Given how strong the law-and-order genes appear to run in the Reagan family, it's no surprise that their mysterious new member is also an NYPD detective. His name is Joe Hill, played on Blue Bloods by Will Hochman, and he's not just any NYPD detective: He's the youngest in the firearms unit. The episode ends with Sean inviting Joe to family dinner, where he receives a slightly guarded welcome.
He may be a newfound member of the Reagan family fans have come to know, but Joe Hill should look familiar to many viewers. Here's where you've seen the actor who plays him before.
Will Hochman has had a leading role on Broadway
Brooklyn born and raised, Hochman started acting at Colby College, a small liberal arts school in Maine. "I took all the [theater] classes they would let me take and acted in all the shows I could possibly act in. But ultimately, I have a degree in economics," he told Broadway.com.
In his senior year of college, he played John Proctor in a scene from The Crucible — Arthur Miller's allegory about the House Un-American Activities Committee (HUAC) hearings that you probably had to read in school. Hochman's first professional gig was in the stage adaptation of Dead Poets Society, in which he pl ayed Knox, the class' hopeful romantic. (It's the role played by Josh Charles in the movie: In case you haven't been keeping track of what happened to the cast of Dead Poets Society, Charles is now best known as Will Gardner on The Good Wife.)
Hochman's biggest stage role to date was his Broadway debut in The Sound Inside. He played a troubled Yale student named Christopher, holding his own opposite Tony-award-winning Mary-Louise Parker (whom you likely recognize as the lead actress of Weeds, which wrapped up in 2012). Hochman described his co-star as "a special one" and "a titan" to Broadway.com.
Look out for Will Hochman in these movies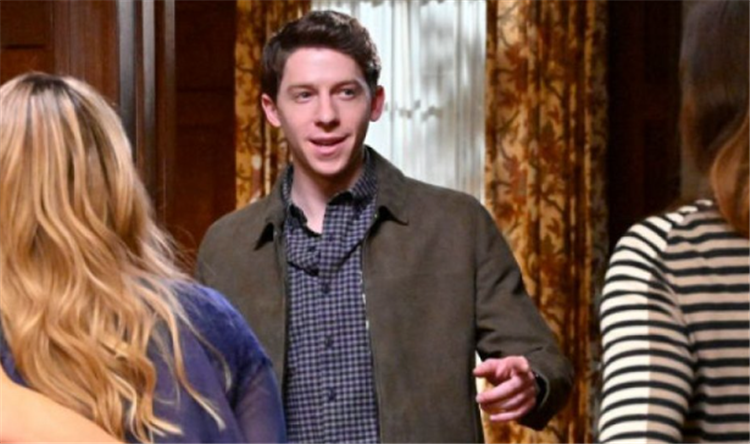 Given that Hochman has focused most of his energy on stage work, Blue Bloods is his most prominent screen role to date. Although we don't know exactly how Joe will fit into the Reagan family dynamic moving forward, executive producer Kevin Wade has hinted that we can expect to see a lot more of him.
"For Joe Hill, is it best for him to have a great-grandfather and a grandfather who are police commissioners, one uncle who's a very famous NYPD detective, another who's an NYPD sergeant, and an aunt who is high up in the District Attorney's office? It would completely change how everybody he worked with looked at him and related to him. So that's really the story of the next question," Wade said during a virtual Blue Bloods reunion in May 2020. "We have a number of things involving this Joe Hill thing that we'd already had in motion that we will revisit in Season 11.
Outside of the cop procedural, Hochman has mostly appeared in shorts, including Fifteen, which he wrote, directed, and starred in. In May 2020, he brought his movie chops to the small screen, playing Lord Montague in a streaming version of Romeo and Juliet, which raised money for Chicago's Mount Sinai Hospital.
Hochman has also filmed a couple of movies. He has a small part in the Kevin-Costner-and-Diane-Lane-starring Let Him Go, due for release on November 6, 2020. And he's returning to a fictional classroom for Critical Thinking. The second movie directed by and starring actor-writer-producer-comedian John Leguizamo tells the true story of a team of high school chess players, mostly from underprivileged backgrounds, who try to beat the elites at what they think is their own game. Originally programmed to premiere at South by Southwest 2020, the movie is now due to hit on-demand services on September 4, 2020.
Sounds like you'll be very familiar with Hochman by the time season 11 of Blue Bloods rolls around.