If a TV show wants to ensure its longevity, then it has to be willing to push the envelope from time to time. Staying inside the boundaries of comfort is, to put it simply, the quickest way for a TV series to begin to feel stale. That is especially true for procedural shows that tell self-contained storylines every episode. After all, procedural storytelling can start to feel predictable after a certain length of time, which can cause audiences to lose interest in various series fairly quickly. As a result, many TV show writers have tried to combat this problem by pushing the envelope when creating their storylines in the hopes of crafting some unpredictable moments.
Sometimes that takes the form of suddenly killing off pivotal characters, as "Game of Thrones" often did, or pulling off impressive technical sequences, as shows like "True Detective" and "Daredevil" did. However, there are moments when a TV show can push the envelope too far, cross unspoken lines, and render audiences speechless. With that in mind, here's the scene that went too far on the CBS smash hit series, "Blue Bloods."
Identity left Blue Bloods fans speechless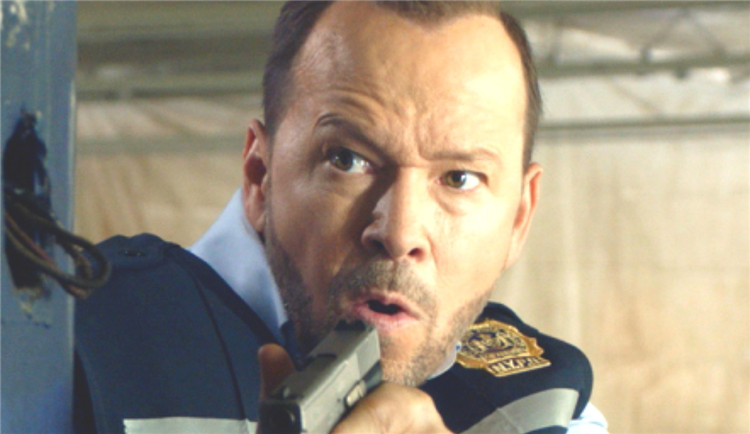 In Season 9, Episode 21 of "Blue Bloods," titled "Identity," multiple storylines happen simultaneously, which is pretty typical for the series. The episode sees Frank Reagan (Tom Selleck) discover that his granddaughter, Nicky (Sami Gayle), is interviewing with the Justice Coalition, which he rarely agrees with. Elsewhere, Jamie (Will Estes) plans to get a furlough for Eddie's (Vanessa Ray) father so he can visit, while Danny (Donnie Wahlberg) and Baez (Marisa Ramirez) find DNA evidence that suggests that a pair of identical twins (Matthew and Russel Lewis) may have been involved in a murder.
Once the detectives discover that one twin committed the murder while the other covered it up, Danny and Baez, understandably, go to confront them. However, when the twins realize they've been caught, they exchange a secret code that leads to one brother shooting the other before subsequently killing himself. On Twitter, fans were quick to share their response to the overly brutal twist.
@kandihampson, for instance, tweeted, "Didn't expect that ending… omg…" Meanwhile, @newnkotbgal stated, "Just watched ['Blue Bloods'] tonight. That was the most shocking end I've seen in a long time."
All in all, it seems safe to say that "Blue Bloods" viewers were definitely caught off guard by "Identity," and it's not hard to see why. Unfortunately, it's also a moment that, while surprising, ultimately goes just a little too far.