What will happen to Michael's GH family?
Don't get us wrong, General Hospital. We are not against Sonny finally being brought down for all his crimes. We are not even against Michael Corinthos and Dex being the ones to do it. Michael has plenty of reasons to resent his adoptive father — such as what Sonny did to Michael's biological dad, AJ. Quartermaine.
Michael Corinthos: General Hospital Revenge
And Dex (Evan Hofer) is just a hired thug. This is what Michael (Chad Duell) brought him to Port Charles to do, so he might as well do it. But we are starting to suspect these two justice-minded vigilantes haven't thought their brilliant plan all the way through.
GH: Side Piece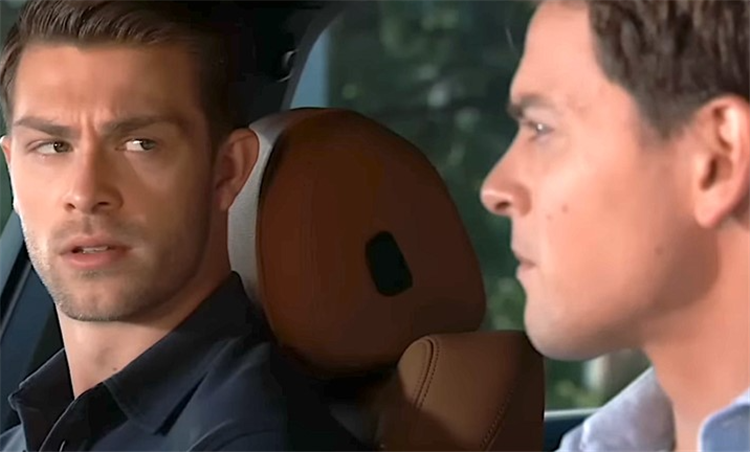 No, we're not talking about Joss (Eden McCoy). She's Michael's little sister and Dex's current bed buddy, but she's in no danger from him. Sonny (Maurice Benard) had made it clear he doesn't mean Joss any ill will. Mostly because he hardly ever thinks about her at all these days unless she gets in his face about something or other.
General Hospital: Michael Corinthos Center Piece
The issue that we're talking about is how, in order to acquire evidence about Sonny's (Maurice Benard) bad deeds, Michael and Dex committed bad deeds of their own. They can't incriminate Sonny without incriminating themselves. Have they given any thought to that little detail?
Dex Heller: Left Behind
Dex stands to lose Joss. And you know how Joss acts when she doesn't get her way. Prepare for much huffing and puffing and hair-tossing.
But Michael is the one with the real risk. His wife just got a bone marrow transplant. His son is old enough to notice if Daddy suddenly disappears. And he has a newborn daughter. Are they all worth losing in order to bring down Sonny? Now, obviously, we think so. But have Michael and Dex actually considered what could happen to them if they turn in Sonny?