Will Robert Scorpio be able to help her on GH?
GH spoilers hint that the chickens are coming home to roost in Port Charles. After almost 40 years, Anna's past as a double agent for the DVX (still no idea what that stand for: Deadly Vicious Xenophobia?) has finally come to light.
GH Spoilers Speculation
Now she can't work for the WSB (World Security Bureau, we know that one!) anymore. So what should our Anna (Finola Huges) do next? Over 3,000 viewers had some speculations on how she could best handle this situation.
General Hospital: Back To the Past
Anna works for the Port Charles Police Department before, and 19% of the audience figures she can always do it again. She was a good cop. And she didn't two-time the force. So there, her record is clean.
GH Spoilers: Rest and Relaxation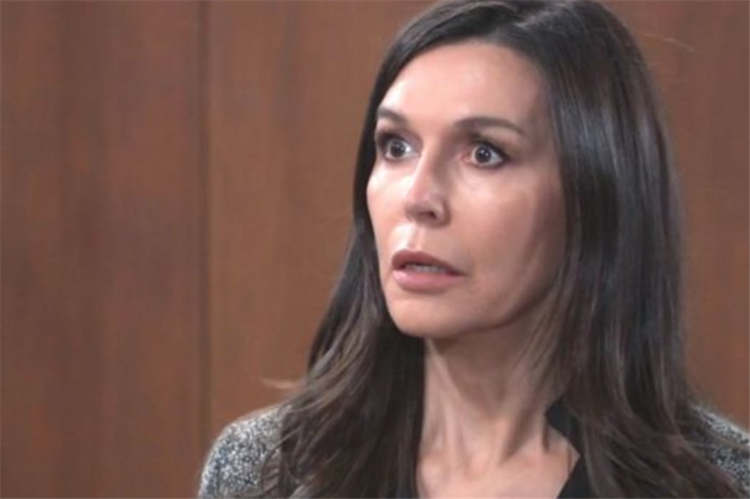 Who needs to keep working when the job has made it clear it doesn't want her — and she's got Valentin (James Patrick Stuart) standing in the wings, waiting to whisk her off somewhere romantic on the spur of the moment, 20% inquire. Anna should retire and enjoy the rest of her life. As long as we get to watch.
GH: Under Cover
Anna is a great investigator, 25% remind. She could still be a major asset to whomever decides to employ her. If only Anna knew somebody in the District Attorney's office who could use someone who really knows how to dig deep. And has already long forgiven her for any crimes she's committed in the past.
General Hospital: Private Eyes Are Watching You
But a winning 36% aren't ready to see Anna hang up her magnifying glass. You predict she will go into the private detective business with Felicia (Kristina Wagner). Felicia was a great team with one of Robert's (Tristan Rogers) ex-wives just a few weeks ago. And she and Anna have worked well together before. Let's pick up where they left off and make the WSB sorry they ever let her go!