"Blue Bloods" debuted in 2010 and is a drama about a multi-generational family of cops dedicated to New York City law enforcement. The cast includes Tom Selleck, Donnie Wahlberg, Bridget Moynahan, Will Estes, Vanessa Ray, Len Cariou, and Marisa Ramirez.
What fans were shocked to find out is Wahlberg actually had a pretty big job behind the scenes for Season 4, Episode 14, "Manhattan Queens," as director. He shared a post from the official CBS Instagram account highlighting the accomplishment and captioning it, "Think it's time I do it again."
When discussing the experience with Entertainment Tonight, he expressed, "I think it was inevitable that I would eventually start directing. For one, I have too much energy. I find myself sort of directing scenes anyway when I'm on set … It seemed like a natural evolution." So why did it take several seasons for the actor to take on the role of director?
Donnie Wahlberg was intimidated by directing Tom Selleck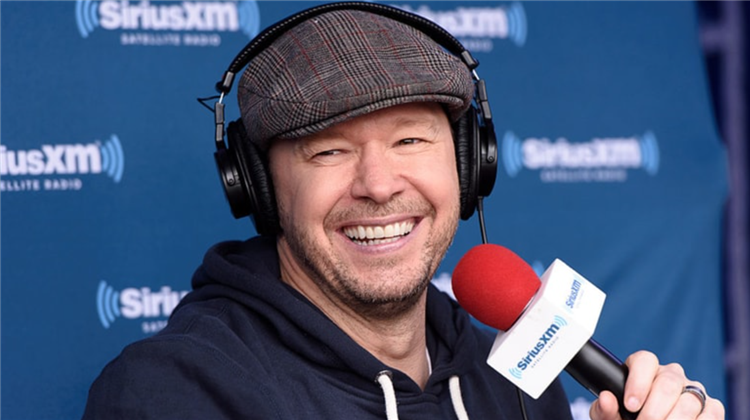 In that same interview with Entertainment Tonight, he explained the idea was "a little daunting" for a particular reason: directing Tom Selleck. "Tom's a TV legend. He's a good actor. He's smart. He knows the business as good as anyone. He knows when it's B.S. and when it's not … I thought I could direct in Season 1, but I wanted to take a few years and get a few seasons under my belt before I even dared to sort of step behind the camera and say 'cut' to Tom Selleck," the actor said.
On the show, Wahlberg portrays Selleck's oldest son, Danny Reagan. The character is a seasoned detective while Selleck takes on the role of New York Police Commissioner, making him the head of both the police force and the Reagan family. "Manhattan Queens" remains the only episode Wahlberg has directed during his tenure on "Blue Bloods," but with no signs of slowing down any time soon, there's always a chance for him to return to the director's chair in the future.