With NCIS: Los Angeles out of the way, CBS has a massive opportunity on its hands. It should reintroduce NCIS' Tony and Ziva in their own spinoff.
One of the best parts of NCIS is its cast. Over the years, the hit crime procedural has adapted, and reinvented itself, many times to conform to new actors and their strengths. And thanks to NCIS's reliable procedural format, the series has been successful with those new members of the team. While embracing them, fans would still love to see some of their favorites make a comeback, especially Tony DiNozzo and Ziva David.
It's not outside the realm of possibility that Tony and Ziva could make further appearances on NCIS. It's even possible that the two could head up their own spinoff. CBS's cancellation of NCIS: Los Angeles clears the way for a new iteration of the series — and Tony and Ziva would be perfect to lead it.
NCIS: Los Angeles' Cancellation Opens the Door for a Spinoff
NCIS: Los Angeles was the first and longest-running NCIS spinoff — but CBS, surprisingly, announced Season 14 will be the final season. Deadline reported that the series was the top scripted program during its timeslot, commanding an average of 6.06 million viewers per episode. The same article speculated that the cancelation was the result of network budget cuts, but canceling such a successful series would seemingly require a top-notch reason. It's possible that CBS could be looking to launch a new NCIS spinoff, in the same way that they canceled NCIS: New Orleans and started NCIS: Hawai'i.
The NCIS brand still has an impressive fanbase, as proven by its successful three-way crossover. And TV's biggest franchises all have three shows on the air, so adding another NCIS makes logistical sense. But NCIS has always based its spinoffs on locations; it's high time that the franchise jumped on a character-driven spinoff. More specifically, a Tony and Ziva spinoff would be the best way forward. Fans still love the Tiva relationship, and the duo have plenty of story material to work with.
Tony and Ziva Could Feature in NCIS' Latest Spinoff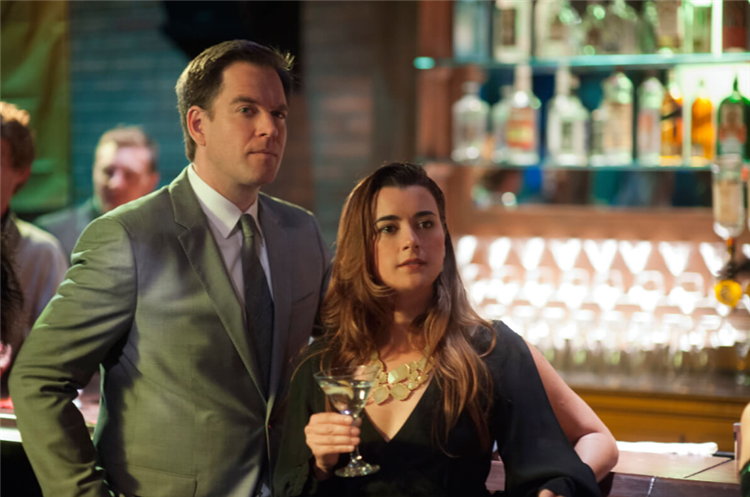 There's precedent for bringing Tony and Ziva back into the NCIS fold. Cote de Pablo returned as Ziva for a few episodes in Season 17 and fans learned that she and Tony were living in France with their daughter Tali. However, viewers haven't seen Tiva together since Season 11, which was nearly 10 seasons ago. Having them cameo in NCIS Season 20 would be great, but a Tony and Ziva spinoff would be even better.
It could be set in France as the NCIS equivalent of CBS' hit FBI: International — but it doesn't have to be. Wherever the hypothetical spinoff is set, the important thing is Tony and Ziva will be at the helm. Between Tony's comic relief and Ziva's incredible skills, they always made a great team, and finally seeing them together personally would be fans' dream come true. Their now being parents would add another possible storyline.
Aside from de Pablo's return, Michael Weatherly has always been ready to reprise his role. When he left the series in Season 13, he said "I would absolutely be open to anything and everything, including things that no one's even thought of yet." Since then, the actor has repeatedly teased fans with a Tony comeback. Most recently, a fan responded to one of Weatherly's New Year's tweet and said fans "would rather look at you and Ziva reuniting and enjoying that moment." He replied with "Stay tuned… for this might be an interesting year for such "moments"!" Because of that, fans are crossing their fingers that Tony and Ziva come back to NCIS in some capacity — and they could easily helm their own series.
NCIS airs Mondays at 9:00 p.m. on CBS and streams on Paramount+.