Although it has been years since viewers last saw Agent Gibbs, fans continue to wonder why he left the show. The two most important questions are: Why did Mark Harmon depart NCIS and what originally transpired to Agent Leroy Jethro Gibbs?
From Season 1 until Season 19, Harmon played Leroy Jethro Gibbs, a Supervisory Special Agent of the NCIS. The procedural drama NCIS on CBS follows the personal and professional lives of special agents in the Major Case Response Team of the Naval Criminal Investigation Service, which looks into crimes involving members of the US Navy, US Marine Corps, and their families.
In an interview with Entertainment Tonight in February 2023, Wilmer Valderrama, who has played NCIS Special Agent Nicholas Torres since Season 14, credited Harmon for leading NCIS since its premiere. "What NCIS has done beautifully, and I got to say, we're here on the shoulders of so many incredible actors that were here before us, actors who, some are here or some have passed, guest stars who have come and gone, and this show has seen so many careers blossom," Valderrama said. "So you think about what this show has meant, not only for the fans, but to our industry and what it's done for us as a community of actors who are looking for that break or to be discovered."
"It is also a big tribute to Mark Harmon, who led this beautifully for hundreds of episodes and was able to keep this boat with the integrity and the value set that it still performs today. Then come full circle, all of us coming in and being disruptive enough to continue to reinvent it for the audience. So there's a recipe of things that have to really go right in order for you to get to 450. And we can't take credit for the first 300, but I will say that it's beautiful to stand in the same ground as this team."
So why did Mark Harmon leave NCIS and what happened to Agent Leroy Jethro Gibbs? Read on for what we know about the real reason Mark Harmon left NCIS and if he could come back.
Why did Mark Harmon leave NCIS?
Why did Mark Harmon leave NCIS? Harmon — who played Special Agent Leroy Jethro Gibbs since Season 1 of NCIS — left the series in Season 19, Episode 4, "Great Wide Open," which saw Gibbs travel to Alaska for a case with NCIS Senior Field Agent Timothy McGee. At the end of the episode, Gibbs decides to stay in Alaska instead of returning to Washington D.C. and continuing his career with the NCIS. "My gut's telling me, I'll know when I find it," Gibbs told McGee of why he left the NCIS. "This sense of peace, I have not had this since Shannon and Kelly died and I'm not ready to let it go." He then offered his McGee his role at the NCIS. "I could not have hoped for anyone better to watch my back for the past 18 years than you."
So why did Mark Harmon leave NCIS? In a special featurette for the NCIS Season 19 DVD, Harmon — who was also an executive producer on NCIS — hinted that he left the series "to keep it fresh in his career. "What has always drawn me here is the character I play and to keep it fresh and to keep it challenging," he said. "Plot-wise, this character h as taken the path that it did. I thought it was honest and OK with."
Harmon also hinted in an interview with Entertainment Tonight in November 2020 that his age played a part in him leaving NCIS. "I've always trusted the writers here… They've constantly been challenging here, the character continues to evolve, he's getting older, and some of this I'm dealing with as an actor as well as playing the character," Harmon said. "It's been a ride here that personally I'm proud of as part of this crew. It's not easy and I don't know that there will be a show like this again that has this kind of impact over a period of time like this has had. But as long as it's here, we still try to keep it about the work here every day."
He continued, "As long as this group is still grabbing onto that every morning when we get in, and certainly this time has made us focus more on that than maybe ever in the past, we're appreciative to have that opportunity and we know what it took to get there. We know what it's going to take to stay, so the effort here has been remarkable."
Though he left in Season 19, Episode 4, Harmon remained in the opening credits of NCIS until the premiere of Season 20 in 2022. Harmon also hasn't starred any new roles since he left NCIS, according to his IMDb, which lists the CBS primetime drama as his most recent acting credit. That could change in the future, however. The Hollywood Reporter reported in February 2023 that Harmon signed with The Gersh Agency, a talent agency that has also represented actors like Mandy Moore, Adam Driver, Patricia Arquette, Allison Janney and Brendan Fraser.
Is Mark Harmon coming back to NCIS?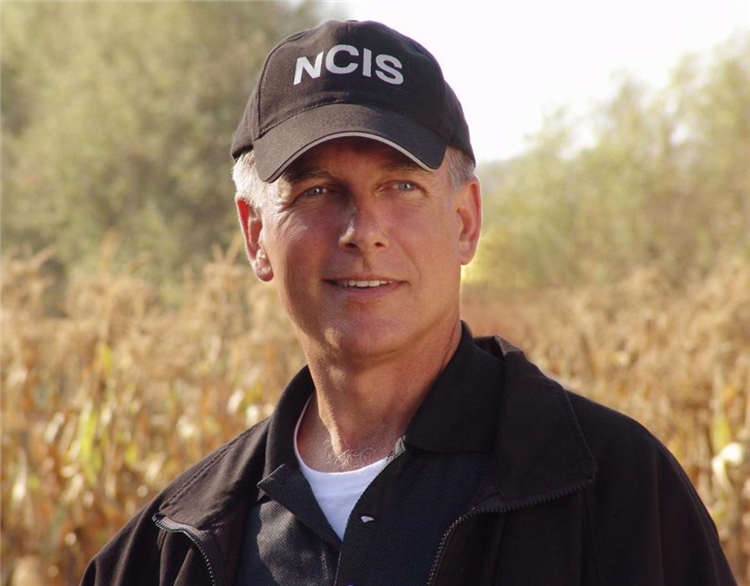 Is Mark Harmon coming back to NCIS? The answer is maybe. Rocky Caroll, who has played NCIS Director Leon Vance since Season 5 of NCIS, hinted in an interview with TV Insider in January 2023 that Harmon could return in the future. "I think as long as this show stays on the air, there will always be a little bit of a tease that we might see Gibbs again. First time I saw an episode of this show, I said, oh, it's Gary Cooper from High Noon. Gibbs is the moral compass. He's the moral compass that we all wish we had," Carroll said.
Harmon also hinted in a featurette for the NCIS Season 19 DVD that Gibbs was written out in a way that doesn't kill him off in the event Harmon wants to return in the future. "I'm not retired… The character is living in Alaska as far as I know," he said. NCIS' executive producer and showrunner Steven D. Hinder also hinted at Harmon's return in a statement to Entertainment Tonight in October 2021. "As an executive producer and dear friend, Mark continues to be an integral part of the fabric of the show. Our north star has always been staying true to our characters, and that truth has always guided the stories we tell and where those characters go," he said. "So regarding the future of Gibbs, as longtime fans of the show may have noticed over the years… never count Leroy Jethro Gibbs out."
Chase Floyd Johnson, the executive producer of NCIS, also stated in the featurette that Harmon approved of the way Gibbs was written out of the show while making a suggestion of his comeback. Johnson referred to Gibbs' new location as "a very odd place to see Gibbs go, but Mark embraced it, the writers embraced it, and I think we handled it very well." He declares, "I'm happy, happier than I've ever been," when McGee leaves him there. It seemed like a wonderful way to wrap out the performance because everyone was at ease.
Johnson continued, "He didn't say, 'I'll never come back.' There was sort of the hope that if there's ever a need, you might see Gibbs again. I thought it was a nice touch."
NCIS airs Mondays at 9 p.m. on CBS.