Detective Abigail Baker will be instantly recognizable to longtime "Blue Bloods" viewers on CBS, but so much about her personal life is still unknown. This human bulwark against the forces of injustice has appeared in the vast majority of the 230 or so episodes of the show, but has never been thoroughly explored, leaving fans with more questions than answers. She is indeed Brian Baker's wife, but where was the wedding held? Has she visited Six Flags before? The detective is shrouded in mystery, which "Blue Bloods" has yet to fully explore.
And so we turn to the real world for more readily accessible answers. While Detective Baker remains an impenetrable bunker of narrative possibilities, the actress portraying the character, Abigail Hawk, is … also kind of hard to get a read on. Still, behind every successful acting gig is a backlog of odds-and-ends performances that combine like Voltron to make an acting reel. Maybe you think that you recognize Hawk from somewhere besides "Blue Bloods." Heck, maybe you're certain of it.
The odds are slim that you're correct, but maybe you think you are anyway.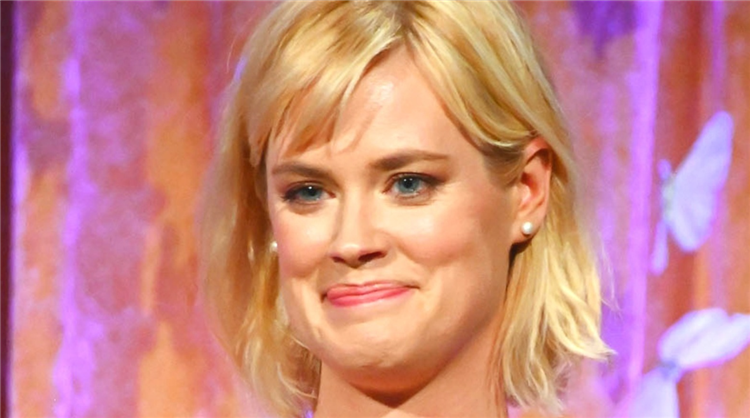 Oddly, Abigail Hawk sort of came out of nowhere, comparatively speaking. She only has five jobs listed on her IMDb page before the 2010 premiere of "Blue Bloods," and that's including an uncredited appearance as a flower child in "Across the Universe" and a one-episode stint on "Law & Order" playing "Paramedic."
The bulk of Hawk's gigs before teaming up with the Reagans came when she was still going by the moniker Abigail Gustafson back in 1995. That's when the then 10-year-old performer starred in a syndicated children's program called "Reality Check." Remembered today by … somebody? "Reality Check" told the story of young inventor Jack Craft, played by Ryan Seacrest, back before the fame and the carefully cultivated handsomeness. In the series, Jack is fiddling with a computer when he gets sucked into the mainframe in a twist that left viewers saying, "Wait, like 'Tron?'"
It was similar to "Tron," but with less money and a few extra children, one of whom was played by Hawk. The youngsters find Jack in the computer and ask him to teach them about baseball, music, and other topics, mostly oblivious to the fact that his life is an existential nightmare in which the human soul has been reduced to a form of binary code that can be sent via a dial-up connection. However, children's programming frequently downplays its more grotesque elements. The characters on "Sesame Street" eat turkey for Thanksgiving, despite the fact that the bird has the intelligence of a young kid.
The point is, everybody has to start somewhere, and Abigail Hawk started by keeping the host of "American Idol" as a Neo Pet.