The Reagan clan has a tendency to turn heads wherever they go, but sometimes they encounter people who make their own heads spin. Everyone from Method Man to Bobby Cannavale to Lorraine Bracco has appeared in a minor role on the police procedural. There have also been fun, blink-and-you-miss-it cameos from folks like Donnie Wahlberg's New Kids on the Block bandmate Jordan Knight, who shows up briefly in the background of the police station getting handcuffed.
Of course, there have been celebrities who have popped by to serve much meatier roles during the 13-season-long reign of "Blue Bloods" as well. Sometimes they've played a recurring character, while other times they've pulled focus for a single episode. But no matter how much time they spend in New York, they definitely manage to make an impact on the Reagan family as they walk into and out of their lives. Looper conducted a survey of 613 people around the country and asked them which "Blue Bloods" guest star has been their favorite.
Fans loved it when Whoopi Goldberg showed up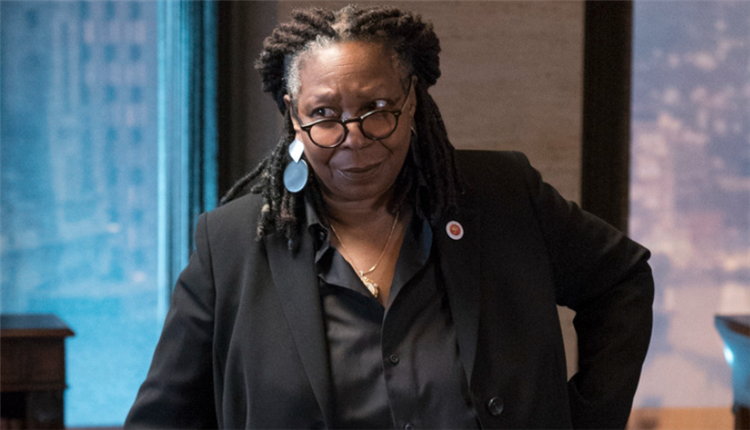 Fans have a lot of fondness for the actor who won the poll — maybe because her initial appearance turned into more of a recurring role. Whoopi Goldberg, who has shown up on three episodes of "Blue Bloods" as City Council Speaker Regina Thomas, won our poll with a whopping 28.38% of the vote. Regina pops up to bump heads with Commissioner Frank Reagan (Tom Selleck) over city policy during Seasons 6, 8, and 11 in the episodes "Help Me, Help You," "The Enemy of My Enemy," and "Triumph Over Trauma," respectively.
In second place is the late Edward Asner, who guest starred in Season 10's "Vested Interests" as Chuck Kennedy. Chuck is an old friend of Frank's who is the victim of an apparent burglary. Asner took 21.53% of the vote.
Rounding out the top three is Dylan Walsh, who ended up being a recurring character during Season 10 of the show as Mayor Peter Chase. Walsh has appeared on nine episodes of the show, the latest being Season 12's "Old Friends," in which he and Frank fight over how to handle a violent fistfight. Walsh claimed 15.99% of our fans nods.
Lori Loughlin, Bebe Neuwirth, Treat Williams, and Aunjanue Ellis round things out
Lori Loughlin and Bebe Neuwirth were neck and neck to claim the next spot in our polls, with Loughlin beating out Neuwirth by less than a quarter of a percent at 13.38% to 13.21%. Loughlin appeared in Season 7's "The Greater Good" as Grace Edwards, the wife of a police officer who died in the line of duty who begs Frank to talk her son out of joining the NYPD. Neuwirth, meanwhile, has portrayed (ex-)Inspector General Kelly Peterson over the course of nine episodes in Seasons 4, 8, and 9.
Treat Williams comes in at 5.71% as Lenny Ross, Frank's old partner on the force and still one of his friends. The "Deep Rising" actor has shown up in five episodes of the show across multiple seasons. Finishing out the poll is Aunjanue Ellis, who played Sylvia Marshall in Episode 17 of Season 2, "Reagan vs Reagan." Ellis grabbed just 1.79% of the votes.