GH spoilers for June 21, 2023, have Portia confronting Jordan.
General Hospital spoilers reveal dramatic confrontations, more sneaking suspicions, heartbreaking information, and so much more. You won't want to miss a moment of this emotional new episode.
General Hospital Spoilers Highlights
When Elizabeth (Rebecca Herbst) told Portia (Brook Kerr) to fight for her marriage, she didn't mean that Portia should fight Jordan (Tanisha Harper), but that's just what Portia has decided to do. Jordan is unprepared when Portia comes barging into her office demanding to know why she kissed her husband. Jordan easily discovers that Portia's brother can't keep a secret for more than five minutes.
Spoilers say that Jordan takes the high road as she has no desire to argue with Portia, but Curtis's (Donnell Turner) new wife doesn't make things easy. Jordan has no choice but to fight back a bit, but she also tells Portia that she needs to talk to Curtis about this and not her. As for Curtis, well, he will have more explaining to do once Portia finds him.
GH Spoilers: Cody's Determined To Save Sasha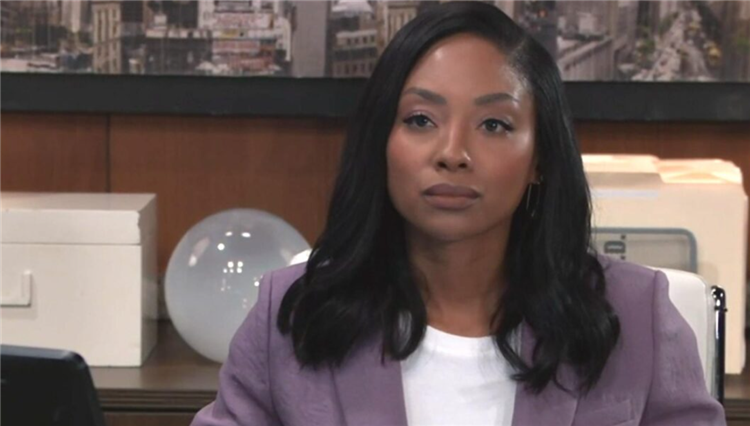 Sam (Kelly Monaco) might want to save Cody (Josh Kelly) from the long arm of the law, but Cody only wants to save Sasha (Sofia Mattsson) from the walking train wreck that is Gladys (Bonnie Burroughs). He warns Sam that Sasha is about to get hurt and then summons Gladys so that she knows that her days as Sasha's guardian are indeed numbered and she may be the one going to prison. Sasha is all in for Cody now and on his side while she defends him, telling someone that they have no idea who Cody Bell really is.
General Hospital Spoilers: More Bad News For Molly
Molly (Holiday Mia Kriegel) and TJ (Tajh Bellow) are not prepared to hear that their plans to have a baby via a surrogate could be derailed because Molly does not have many viable eggs to harvest and freeze.
The news devastates Molly, and she feels that maybe she and TJ were not meant to have children. TJ tells Molly he will be there to support her through whatever she decides.