Is there a power change in the making. Look addressed fan questions.
Actress Lydia Look answered burning questions at a recent Zoom fan event and the number one thing on their minds was would her General Hospital character, Selina Wu, go up against Port Charles's resident mobster, Sonny Corinthos, anytime soon.
Lydia Look: Is There A New General Hospital Boss In Town?
There's a lot going on in the mob world on General Hospital with Sonny Corinthos (Maurice Benard) under the microscope with his dealings with the Pikeman organization and their black market weapons. Nina Reeves (Cynthia Watros) inadvertently turned SEC eyes on Sonny thanks to her anonymous tip about Carly (Laura Wright) and Drew's (Cameron Mathison) insider trading.
Selina Wu's (Lydia Look) backroom card games at the Savoy have ensnared Sonny's cousin, Gladys Corbin (Bonnie Burroughs), and nearly emptied the clueless Sasha's (Sofia Mattsson) bank account. Will Selina take this opportunity to take down her top rival for control of the seaside town? Look explained that wasn't something she would like to see at the recent Coastal Entertainment event.
"I don't want that to happen because I adore Maurice. Sometimes, it's hard for us actors even though we say we're not vested in the storyline, or we're not our characters." The dynamo actress clarified her response. "I don't want that, and personally, I feel like for the storyline, it wouldn't be good for us to have a fight."
Look had another take on the possibilities. "Ultimately, what I would really like to see happen with Sonny and Selena is [being] great big allies.
Lydia Look: Sonny Is Evolving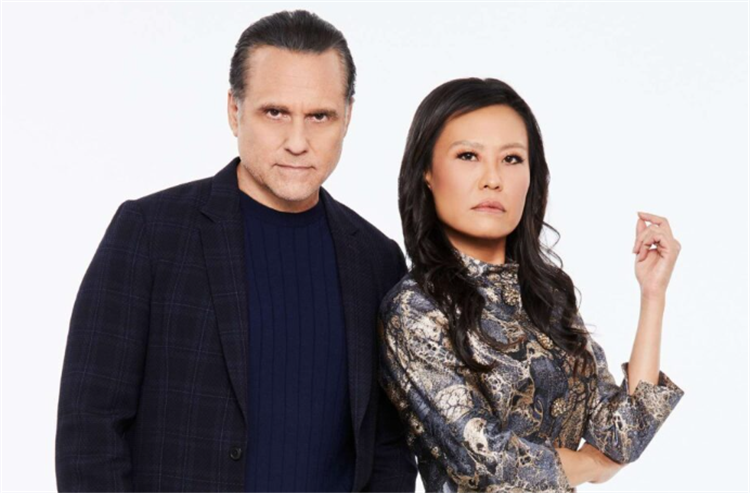 Fans seemed to be concerned that Port Charles's favorite mobster may be getting soft since his time in Nixon Falls and his newfound relationship with Nina. Look disagreed. "A lot of people have been going on asking me if Sonny's getting soft. He's not getting soft."
"Every good character evolves," She explained. "He's just evolving to the next stage of his life as Sonny Corinthos. You can't be the same all the time. You can't be killing people, you know, your whole life, you have to evolve even as a killer, right?"
"I believe he's heading somewhere with this character." Look played the devil's advocate, leaving the audience with food for thought. "I think some of the stuff that he used to have to do in Port Charles, somebody has to take over, right?"
Time will tell, but fans are always left breathless when the two powerhouse actors appear together on screen. The writers have teased endless possibilities for GH fans to ponder.