Austin Gatlin's employer is who? However, we are certain that it is not Mason Holt (Narhanyael Gray). Mason made demands as soon as he showed up in Port Charles. It was immediately assumed that Mason was in charge. But the GH speculations were immediately dispelled. In PC, things are getting heated up this summer, and Austin and Mason's employer is still a mystery. It's likely that we learn shortly! As the plot develops, we begin to suspect that this could be significant… Since Austin is a Quartermaine, according to GH rumors, he works for Tracy.
According to GH recaps, Austin Gatlin Holt is Jimmy Lee Holt's son. General Hospital history tells us that Jimmy Lee Holt is Edward Quartermaine's illegitimate son with Charity Gatlin. Additionally, Mason is said to be Austin's cousin, seemingly from his mother's (Charity Gatlin) side. Still, she was married to a Quartermaine and bore his child. This lesson on the Quartermaine family tree explains Tracy's connection to Austin and Mason, supporting the rumor that Austin works for Tracy, Mason too!
It's A Family Affair! Mason and Austin Work for Tracy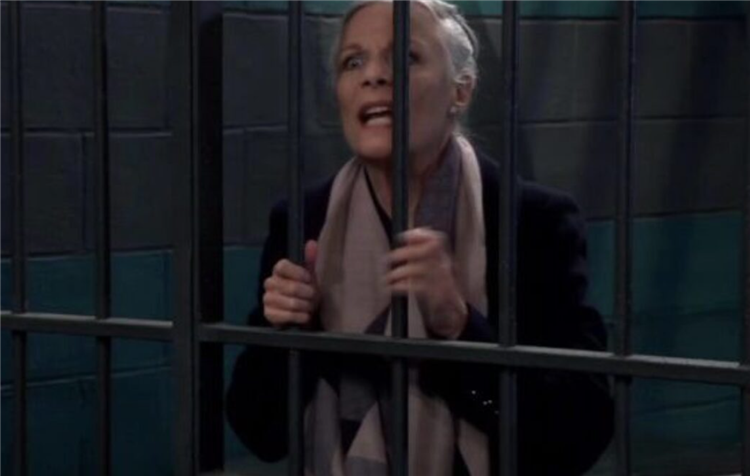 General Hospital spoilers and rumors tease that the Pikeman threat is getting real in these Port Charles streets. Sonny Corinthos (Maurice Benard) and his family work together to protect each and every member, even those who are at odds with each other. Currently, they've banned together to help get Carly (Laura Wright) and Drew (Cameron Mathison) out of this insider trading mess. One way or another, they'll find out who snitched and the situation (and those responsible) will be handled.
Tracy's involvement in ELQ gives her reason to set this in motion. And her detestation for Sonny Corinthos and his mob operation is why SHE put in a call to get the Feds on Sonny's tail. GH rumors tease that Tracy knew Sonny's M.O. Obviously, most people do. He's do anything for Carly, even go to jail. It was the perfect plan for Tracy to get Sonny out if the way. Why? Because GH spoilers claim that Tracy is Pikeman.