Will it be GH love that gets up on its feet?
There were only a handful of options for Curtis Ashford once he woke up from his coma on General Hospital. Pregnancy was out of the question. He could have gotten amnesia and joined Neddie and Esme in their very convenient maladies. Or he could have been blind or paralyzed.
General Hospital Polling
Survey says…paralyzed! And it's definitely permanent. Which means Curtis (Donnell Turner) will definitely recover. But who should be the one to assist him? Here's what almost 3,000 voters want to see happen with this storyline.
Curtis Ashford: Wifely Duties
Portia (Brook Kerr) is a doctor, right, 10% of you are double-checking. And she's Curtis's wife, right? And she kind of owes him, what with the whole lying about Trina's (Tabyana Ali) paternity thing? Yeah, she can put her career on hold for a bit to nurse her husband back to health.
GH: Back To Before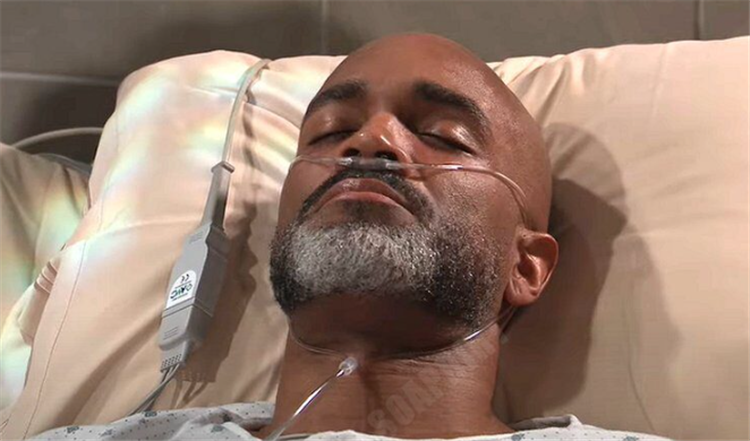 A slightly larger 11% of the audience sees a way to kill two birds with one stone. Carly (Laura Wright) needs money, right? And she used to be a physical therapist, right? How perfect is this! Carly can be the one to assist Curtis. And he can fall in love with her. As all Port Charles men must. And then she can dump him for Sonny (Maurice Benard). As all Port Charles women must.
General Hospital: Triple Play
Curtis is just the excuse here, 19% suggest. The real story is Chet (Christopher Van Etten). He can take over Curtis's care. This will bring him into the hospital and into close proximity with Terry (Cassandra James). And close proximity with Terry means jealousy from Yuri (Cyrus Hobbi). Maybe we'll see some movement with that story. And, oh, yeah, Curtis will walk again, too. Sure. Why not?
Curtis Ashford: Fresh Blood
In the end, 60% of the fans, though, don't really like any of the above options. You'd prefer someone new and preferably interesting. Maybe even someone Curtis can get involved with romantically…who he hasn't already cheated on?