During its six-season run on HBO, "The Sopranos" became one of the most celebrated programs in the history of television. Almost two decades removed from its divisive, but brilliant series finale, it's every bit as beloved, and obsessed about as it was while it was still on the air. Given the esteem "The Sopranos" held in Hollywood circles during its initial run, one would think creator David Chase would've had A-list talent lining up out the door for even a cameo appearance in the show. It seems, however, that "Blue Bloods" star Jennifer Esposito was one actor Chase and company could never lock down for the series.
Esposito admitted this fact during a recent chat with Variety, telling the publication, "I chose to not go up for it ["The Sopranos"] when they would call me in because it was like, 'I can't relive this." It seems the Staten Island-raised Esposito might've been a little too close to the series' gangland source material for comfort, claiming parts of her upbringing indeed made the thought of reliving them on the set of "The Sopranos" unnerving, particularly those scenes involving Tony Soprano's daughter, Meadow.
She'd go on to claim she was also not crazy about how the show depicted Italian culture, telling Variety, "They wanted me to come in a few times for certain things, and I was like, 'No. The way you're portraying Italian culture? Oh, get over yourself.'"
Jennifer Esposito instead used her Staten Island upbringing as source material for her directorial debut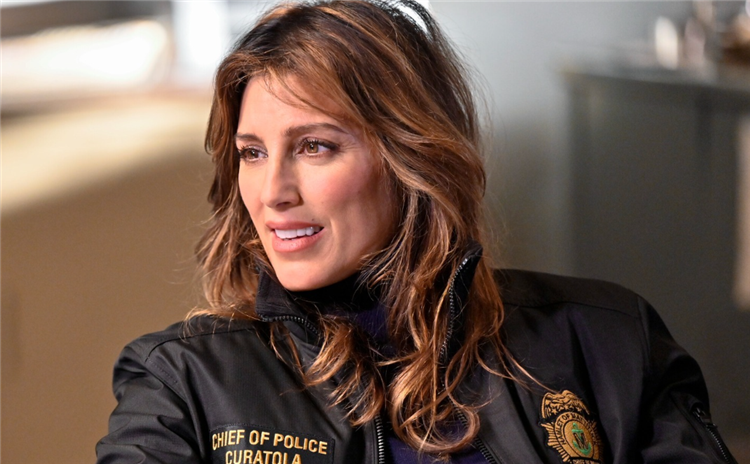 Years later, Jennifer Esposito knows it was probably a mistake to pass on "The Sopranos," telling Variety her youthful verve surely got in the way. "It was an amazing show," Esposito said. "But you're a kid. You don't see that. Of course, I look back, and it's like, 'That was stupid.'" Still, in passing on "The Sopranos" Esposito may have unwittingly preserved the opportunity to depict her Staten Island upbringing in her directorial debut, "Fresh Kills."
In discussing the film with Variety, Esposito confirmed the film — which she also wrote and stars in — is indeed a semi-autobiographical exploration of her youth. And in going back home to shoot the film, she noted not much has changed since her youth. "Staten Island is the same Staten Island from when I left when I was 18 years old," she said.
If you know anything about Staten Island's history, you know it's been a haven for mobsters and their associates over the years. And as Esposito examines in "Fresh Kills," the gangland energy can trickle down to those who live in its orbit, including area youths. "I don't think people understand unless you lived it," Esposito said.
Given the early critical reception of "Fresh Kills," it seems Esposito was right to wait and explore that part of her life on her own terms.