Tom Selleck currently stars as New York Police Commissioner — and head of the family — Frank Reagan on the hit police drama, "Blue Bloods." Before taking on the role, Selleck was best known for other roles involving law enforcement, including "Magnum, P.I." and the "Jesse Stone" TV movie series. It might surprise some people to learn that part of Selleck's role in the series originates in the world of genuine police work. Former New York City Police Commissioner Bill Bratton is actually the real-world law enforcement official who provided loads of inspiration for Selleck on "Blue Bloods."
In an interview with TV Insider celebrating the milestone of 250 episodes of "Blue Bloods," the actor opened up about why he believes the CBS show is still so successful: it's a character-driven show. "The cop drama is a backdrop for the lives of the five main characters. The audience is so in the heads of these characters that the biggest jeopardy in our show is often when one of the relationships in the Irish Catholic family looks like it's going south," he explained.
Given Selleck's long history of work in law-enforcement-centered TV series, some may wonder how the actor is greeted when he is seen by real-life law enforcement.
Tom Selleck is saluted by real officers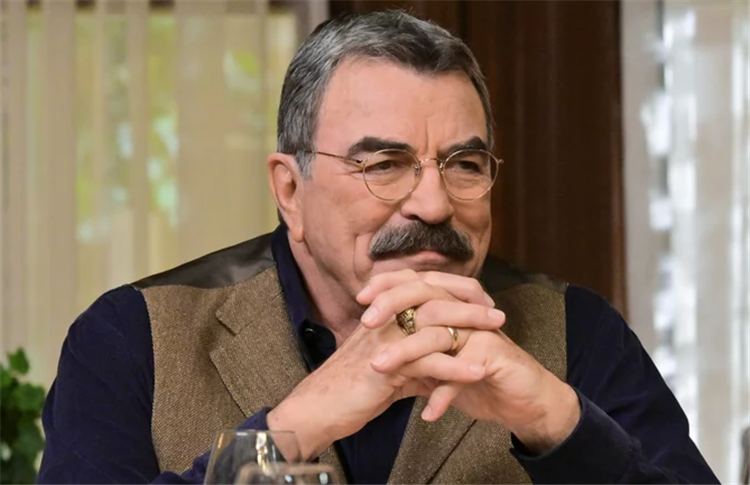 During a PaleyFest NY panel for the series, the legendary actor opened up about his personal favorite reactions, which come from real law enforcement. "My favorite reactions, the ones I get quite touched with, are getting salutes from real cop[s]," Selleck said. "They'll salute me sometimes." This action is significant because it is how they would actually greet the real police commissioner.
While 13 seasons is a huge accomplishment, both Selleck and his TV daughter, Bridget Moynahan, who plays Erin, said they are happy to do many more (via TV Insider). Hopefully, that means we won't have to say goodbye to our favorite family anytime soon. "We know how lucky we are to be on this show," the actress expressed in an interview with Glamour. "It doesn't come around that often."