NCIS: Los Angeles just ended after 14 seasons on the air, but leave it to the show — and the fans — to acknowledge beloved stars on special occasions.
On May 31, longtime viewers were surprised to see a post featuring Eric Christian Olsen pop up on the show's official Instagram. Sharing a collection of moments from what appeared to be the final season of the CBS drama, the series' social team announced that Eric celebrated his 46th birthday. Using the first image of him in a pink velvet blazer at the final season wrap party in March, the account shared a sweet message to mark the occasion.
"(Velvet) suit up — we're dressing to theme today. 👏👏," read the caption. "Join us in wishing the one and only Eric Christian Olsen a happy birthday!"
When NCIS: LA fans caught wind that the man behind Marty Deeks reached a life milestone, they immediately got emotional over it. Along with partaking in the moment, they ran to the comments to share how much they already miss seeing Eric on their TV screens every Sunday night.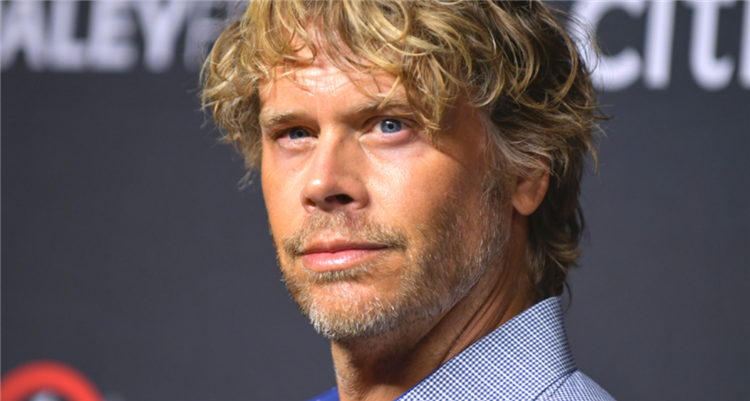 "Happy Birthday, sure will be missing you. YOU ARE SIMPLY THE BEST. ❤️❤️🥰🥰🎂🎉🎊🍷🍷," one person wrote on Instagram. "Hope this day is filled with celebration, reflection, inspiration, and love. You deserve this day for you — and hopefully a break (probably not) after the last 14 years of dedicated Deeks. ❤️," a different viewer added. "You brought a lot of joy to a lot of people, so I hope you have a ton of happiness on your birthday!🍾🎁🎉," another replied.
Fans weren't only ones taking notice of Eric's important day. His wife Sarah Wright also posted a heartfelt Instagram dedicated to the Fired Up! actor, reflecting on the moments they have shared together throughout their years of marriage.
"Happy birthday to my dream guy. 🌸," she wrote on Instagram. "I love doing life with you @ericcolsen and all our babies and adventures and meals and beach days and all your @patagoniaprovisions anchovies and cold plunges and bike rides and cuddles and ocean swims and every moment and meal we share."
She continued: "Reading a book while you read the week sipping your tea brings me joy. We love you and your magic. Happy Birthday."
Needless to say, we hope Eric felt loved on his special day!