Finola Hughes took a long, honest look at Anna's past on GH.
The Ice Princess saga isn't the only 1980s storyline that General Hospital has tapped into recently. When Anna Devane (Finola Hughes) was introduced onto the show in 1985, it soon was explained that she'd been a double agent. Now, Hughes is getting to play out story dynamics from that time. And, to no one's surprise, she's turning in compelling performances.
Finola Hughes – Performer of the Week
The GH scribes chose well when they decided to make Sonny Corinthos (Maurice Benard) one of Anna's sounding boards as she goes through her current crisis. First, Anna had her guard up and jumped to the conclusion that "coffee importer" would accuse her of hypocrisy given the number of times they've been on opposite sides of the law as Sonny (and pretty much everyone) now knows that Anna's record isn't completely clean.
After realizing that Sonny wasn't there to gloat, Anna let him stay and he tried to connect with the secret agent. Sonny said he felt Anna's pain when it comes to making headlines. As if the deaths of his wife Lily (Lilly Melgar) and son Morgan (Bryan Craig) weren't devastating enough, Sonny had added pain knowing that the media capitalized on his emotional losses by writing about them.
"The news is true," Anna was forced to admit. She clarified: "I mean it's factually accurate." Anna admitted she did what was reported but there was a context that the media chose to leave out. "But I can't deny it happened," she said. "I've made a lot of mistakes at the beginning of my career. I think I've spent most of my life trying to make up for them. Now, it's just come and bit me in the most public way."
No one expected Anna to laugh on this day but Hughes made the choice to have her character let out a bit of a smile and chuckle when Sonny referred to his own crimes as "alleged" ones. A lesser actress might not have kept in mind that even in our darkest moments that there are beats of levity to be had. Hughes never fails to show Anna Devane as a fully fleshed-out, complex human being. (Is it any wonder the character was created by the late, great soap opera scribe Pat Falken Smith?)
Sonny went on to extol Anna's virtues. He said he'd always consider her a friend for whatever that was worth. "It's worth a lot," a tearful Anna said. Knowing GH, this bonding moment between Anna and Sonny won't be forgotten the next time they're on opposite sides of an issue.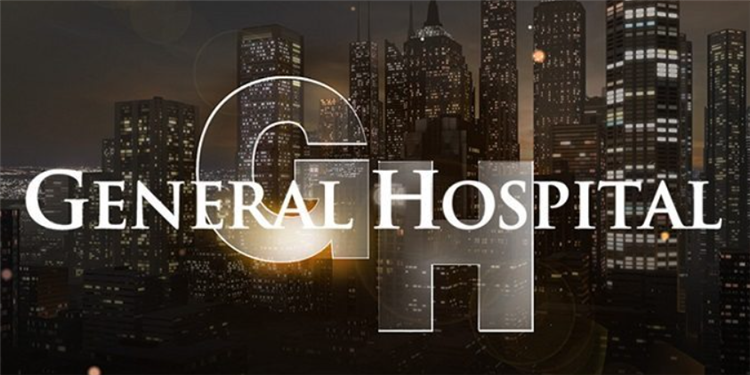 Next, Valentin (James Patrick Stuart) visited Anna, who was, at this point, alone except for having a drink in her hand. While Anna told a supportive Valentin that she wished the late Victor (Charles Shaughnessy), who exposed Anna's past, would burn in hell, she realized she couldn't ultimately blame him for what she's going through as she, herself, is responsible for her past.
Kudos to Hughes for embracing this storyline that the writers have introduced into the show. Some soaps find it challenging to keep continuity clear from week to week. GH has once again successfully delved into its vault to tell modern tales. GH viewers who've been around for decades feel valued by storylines like this.
Anna explained to Valentin that Robert (Tristan Rogers) and Robin (Kimberly McCullough), respectively, mostly and somewhat, are aware of her past, it's grandchildren Emma (Brooklyn Rae Silzer) and Noah finding out that's going to hurt the most. One reason that Anna's such a great secret agent (and Hughes is such a great actress) is that they can both size folks up and assess complex situations.
Anna's not wrong when she says that someday Emma will ask her to tell her that the reports of her being a double agent are a lie and that she's not a traitor. But Anna can't do that. "I'm going to have to tell her that…" Finola Hughes then chose to have Anna's voice break a bit before adding, "That I was." Anna lamented deeply that Emma will never look at her the same way again. "That's gone forever," she said as Hughes let her character let loose with some serious "ugly crying."
Finola Hughes is nominated this year for a Daytime Emmy for Outstanding Lead Actress in a Drama Series for her work last year on GH. We suspect that if she submits these recent scenes next year, she'll be looking at yet another nomination.
Honorable mentions: There were many solid performances on GH last week. Laura Wright (Carly) and Eden McCoy (Josslyn) shined as the TV mother and daughter dealing with the ongoing story of how Sonny fits into their lives. Susan Diol (formerly of Days of our Lives and One Life to Live) delivered a poignant performance as Willow's (Katelyn MacMullen) nurse Clara, who doled out some compassionate advice to her patient. Despite not being able to fully use facial expressions (nurse Clara had to wear a mask given Willow's condition), Diol conveyed all the good things that any patient would appreciate — kindness, care, wisdom, and concern. Let's hope we haven't seen the last of her.