Just as "Blue Bloods" celebrated its 12th season on CBS, Tom Selleck revealed that one of his co-stars had a huge crush on iconic television personality Ryan Seacrest when she was 12 years old.
Tom Selleck, the patriarch of "Blue Bloods," previously appeared in an entertaining March 2020 segment of "Live with Kelly and Ryan." During the segment, Kelly reminds the "Blue Bloods" star that one of his co-stars had a message to share while on the show.
"Oh yeah, Abigail Hawk, who plays Baker on our show, was crazy about you," Selleck tells Ryan Seacrest.
"There was a problem," he continues, jokingly. She was 12 years old, and you were 19." The rest of the video focuses on Hawk and Seacrest's brief interaction, which I'll let you watch for yourself because the segment is actually quite funny. Examine it out.
To summarize, Abigail Hawk, at the age of 12, co-starred in the short-lived show "Reality Check" with Ryan Seacrest.
Kelly says, "And yet, another layer of the onion just peeled away," before the hosts play a brief clip from the 1995 series.
Overall, Outsides gets a look at not only the "Blue Bloods" star as a child actor, but also Ryan Seacrest before he became an iconic television personality and host.
'Blue Bloods' Abigail Hawk Shines Brightly in New Post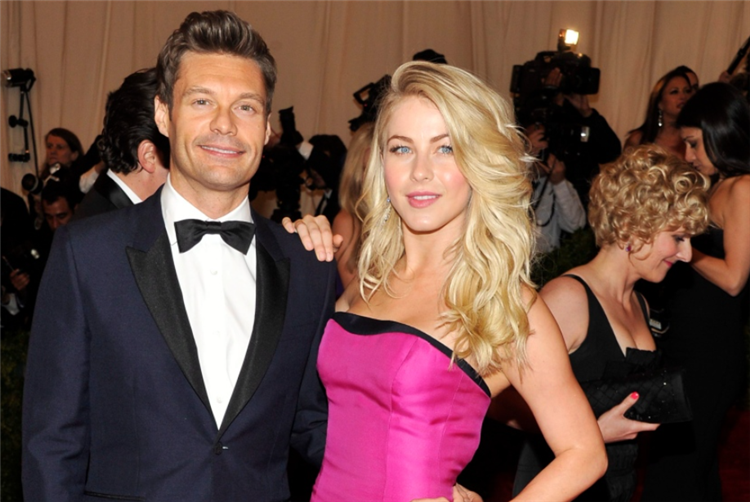 Abigail Hawk has made quite a name for herself in the more than two decades since her "Reality Check" role. While the "Blue Bloods" star has amassed a sizable fan base on CBS with each new weekly episode, she also has a sizable fan base on Instagram. And her most recent post shows her flashing a smile bright enough to compete with her captivating, bright blue eyes.
Her violet-colored pants and crimson lipstick contrast with both the black of her shirt and the light color of her hair, creating an alluring magazine-like image.
Fans of "Blue Bloods" appeared to be aware of this.
"Absolutely breathtaking," one of the actress's fans wrote.
"Gorgeous! And I'm in love with those pants!" another Abigail Hawk fan said
As the "Blue Bloods" star's post receives over 3,000 likes and a flood of positive comments, it's difficult to believe Hawk's character was barely present when the CBS show premiered 12 seasons ago.
Hawk revealed to Starrymag that before taking on the role of Abigail Baker on "Blue Bloods," she was simply known as Melissa. "She didn't have a last name," Hawk revealed, going only by Melissa or Detective Mel. Melissa also lacked an age, gender, race, or anything else, according to the "Blue Bloods" actress at the time.
Soon after, the show's icon, Tom Selleck, stepped in and took care of it, and her character, Abigail Baker, is still an important member of the "Blue Bloods" team.