Season 13 of "Blue Bloods" began with a literal bang. However, it came at the cost of severely wounding one of the Reagans. The episode "Keeping The Faith" puts the life of Jamie Reagan (Will Estes) in danger as he's shot while trying to protect Danny (Donnie Wahlberg) and Joe Hill (Will Hochman) during their joint investigation into a case linked to one of Erin's (Bridget Moynahan) witnesses. Placing Jamie in such a dire situation seemed like the edge-of-your-seat drama perfect for starting another season of "Blue Bloods." But by the episode's end, everyone is back to warmly sitting around the dinner table. Despite doctors stating that Jamie could become paralyzed because the bullet hit so close to his spine, his surgery is a complete success. And even Danny and Joe conveniently conclude the story by apprehending the suspect who shot Jamie.
Jamie's brush with a fatal end could have provided worthy plotlines throughout the rest of Season 13 instead of neatly going for the single-episode happy ending. And that's precisely why some fans on Reddit feel that Season 13 fizzled out by cutting this Jamie storyline short. "Blue Bloods" fans were already annoyed at Jamie's lack of depth during Season 13, and doing so little with a potentially deep storyline didn't help. In addition, a potentially massive wave that could have rippled throughout the season became barely memorable. "I cannot remember the season's opener," one fan wrote on Reddit. "Who was injured?"
Some fans feel Jamie's injury could have helped out a disappointing season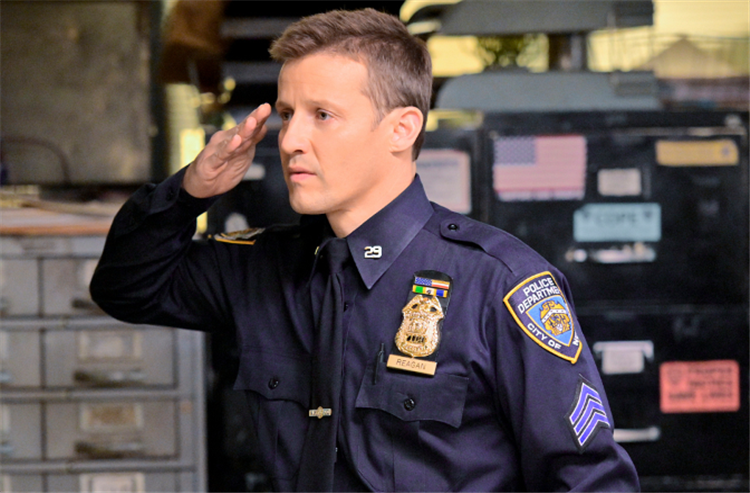 Throughout the show's run, the Reagan family has endured numerous hardships, serious injuries, and even had beloved characters unexpectedly die. In most of these situations, the Reagans continue to reflect on and reference these life-altering incidents. At first, the Season 13 premiere appeared to include another massive shake-up that would be felt throughout the rest of the season. Instead, as fans like u/Conscious-Coffee5431
noted, Jamie's injury ultimately amounted to little impact. Throughout the season, the storyline could have branched off by continuing to explore how it affected the rest of the Reagans.
U/eaglecatie posted, "The biggest frustration for me is how much potential stories that could have been built around Jamie's shooting: Frank dealing with guilt over not being reachable/not protecting Jamie like his wife wanted, Danny and Joe coming to terms Jamie was shot protecting them, Erin's guilt over Jamie being shot by someone she released, and even Jamie dealing with his recovery."
The wasted opportunity of fully breaking down that Jamie storyline is part of a larger concern among some fans on Reddit who believe maybe it's time for "Blue Bloods" to turn in its badge finally. Season 13 showed much promise, with other storylines like Erin running for the district attorney's office and Jamie working within the intelligence field. But by the time things wrapped up with its season finale, everything felt a bit underwhelming. And it's to the point where some have fallen out of love with the hit series. "I used to love the show," u/Sea-Fudge-4681 wrote. "Now I watch maybe half and come back a few days later."