General Hospital (GH) spoilers recap for Monday, June 12, reveals that Ned Quartermaine (Wally Kurth) was in bad shape at GH, where he remained unconscious after a traumatic brain injury and loss of oxygen.
TJ Ashford (Tajh Bellow) gave updates to Brook Lynn Quartermaine (Amanda Setton), Tracy Quartermaine (Jane Elliot) and Olivia Quartermaine (Lisa LoCicero) – plus Sonny Corinthos (Maurice Benard) and Nina Reeves (Cynthia Watros) once they arrived following Brook Lynn's call.
Although Brook Lynn feared Ned might never awaken, Olivia refused to accept that as she visited Ned's bedside and voiced her support.
As Olivia's tears fell, she gave unconscious Ned a pep talk and delivered a heartfelt plea for him to wake up.
Drew Cain (Cameron Mathison) worried Tracy's accusations could complicate his SEC case, so he pushed Zeke Robinson (Gavin Houston) to help him make all this go away.
At the PCPD, Drew gave Harrison Chase (Josh Swickard) his statement and assured him that Ned accidentally fell in the pool.
Since Drew pulled Ned out and fought to save his life, he disputed Tracy's claims that he tried to kill Ned instead.
Drew kept things vague when Chase asked why Tracy would make up this story, but the security footage ultimately proved Drew was innocent.
Once Chase headed to GH, he found Tracy and thought she might want to change her version of events.
When Tracy questioned why, Chase mentioned the security footage news and got her to confess it was an accident.
Brook Lynn thanked Chase for cutting Tracy some slack since she was so worried about Ned.
Chase also shot Nina suspicious looks after receiving some texts, so she may have been seen chasing after Ned on the security footage as well.
In Carly Spencer's (Laura Wright) kitchen, Josslyn Jacks (Eden McCoy) thought it was insane for Dex Heller (Evan Hofer) to keep working for Sonny while reporting back to Michael Corinthos (Chad Duell) for advice.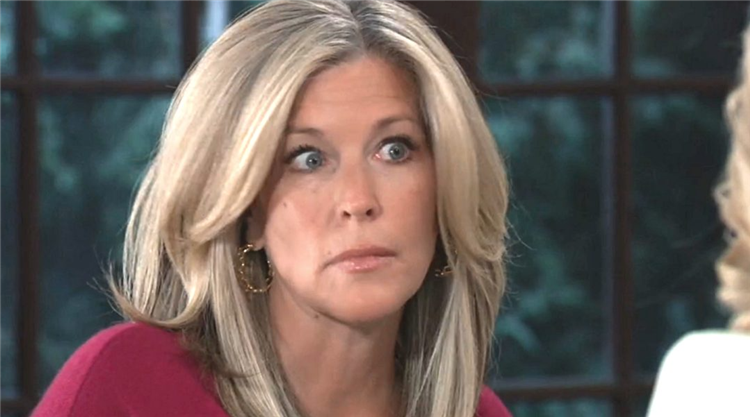 Carly insisted it was her idea before Dex decided it'd be the best option for safety.
After Dex explained his point of view in private, Josslyn relented and gave him a kiss.
While Dex assured Michael and Carly that he'd take the job, Ava Jerome (Maura West) pushed Austin Gatlin Holt (Roger Howarth) to reveal the identity of his mysterious boss.
Austin couldn't give Ava any specifics and thought that should tell her how dangerous the situation was.
Although Ava didn't see how she was supposed to get info on anything related to Sonny's business, Austin pushed her to think outside the box.
Ava didn't like being manipulated, but Austin insisted he was trying to help her understand.
When Mason Gatlin (Nathanyael Grey) talked about taking Sonny down, he didn't mean sending him to prison.
Austin hinted that life would be better for Ava if Sonny was gone since he couldn't cause Avery Corinthos (Ava and Grace Scarola) custody drama anymore.
Ava refused to be connected to any deadly Sonny plans, but Austin acted like it was better than them getting killed instead.
The doc was adamant about Ava following Mason's orders since there was no escaping him.
After Austin reminded Ava of how he came to her rescue in the stables with Nikolas Cassadine (last played by Adam Huss), she realized this was a quid pro quo.
Although Ava ranted about her dilemma, she did crack a smile when Austin compared her to a strong drink that burned on the way down.
There was some flirting despite the intensity of the conversation, so a romance could be brewing for Austin and Ava sooner or later.
General Hospital spoilers say Austin and Mason's mystery boss will continue to cause major problems, so stay tuned to see her identity down the road.