If you are an avid watcher of Tom Selleck's show Blue Bloods, you might notice that the family always sits down to family dinner. Family dinners are generally wholesome. However, Tom said the dinners on Blue Bloods are nothing like The Waltons!
Tom said, "Our best ones, and oddly enough, our most emotional ones, are when we fight." The family dinners are very important for the show because things usually get worked out. It also brings a sense of nostalgia for viewers.
Tom Selleck said that 'Blue Bloods' family dinners are not like 'The Waltons'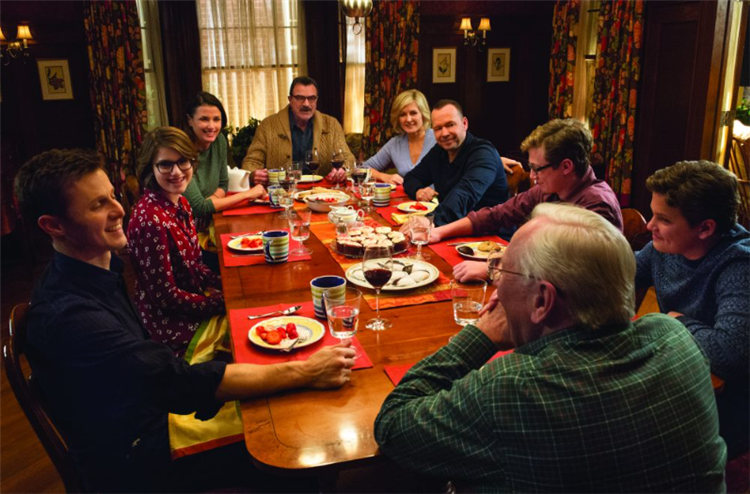 Many people love the idea of a family dinner. It was something that was more prevalent back in the day and very reminiscent of The Waltons. These days, not every family sits down for a nice dinner at the end of a long day.
The family dinner scenes were very important for executive producer Leonard Goldberg from the start. Tom assumed it would be cut out from the show. He said, "I met with Leonard – I knew Leonard – for the show and read the script. I said, 'You know what I really like in this thing is this family dinner. But it's about eight pages long and the network's going to cut that out right?' And he said, 'No, that is a set piece of the show. So that was a deliberate design of Leonard's from day one."
What do you think about the family dinners on Blue Bloods? Do you like them or prefer The Waltons?