NCIS: LA may be coming to an end later this year but Eric Christian Olsen answered all of his fans' burning questions this week. The American actor, 45, has built up his huge fanbase from his role as Investigator Marty Deeks on the CBS television series NCIS: Los Angeles.
Not wanting to disappoint his following, watch Eric's piece to camera responding to comments from fans on social media. In the clip, the TV personality made a number of revelations about his well-loved character as well as showing off his sense of fun.
NCIS: LA's Eric Christian Olsen answers fans' burning questions in video you have to see pic.twitter.com/cwZiSQnzqG

— News Show (@Songsforkids_) April 6, 2023
Check out how he responds above. Getting a grilling over his character's physique from one fan, Eric was quick to crack jokes about his age. One comment read: "How come Rountree is the funny guy who is also showing his muscles now? Before it was Deeks!?"
To which, Eric joked: "Yes, once I hit 40, they were like, 'Let's hire someone else to take their shirt off now.' Also he was a D1 athlete. I was Lloyd in Dumb and Dumber." Another fan wasn't shy about their feelings for the actor: "Marty Deeks has been attractive for 14 series straight." This left Eric blushing. He responded: "14 years going strong."
Elsewhere in the clip, the NCIS: LA star responded to fans telling him they had named their animals after him. One fan told him: "I have a golden doodle named Deeks." Another revealed: "I have a cat named Deeks, he's seven years old."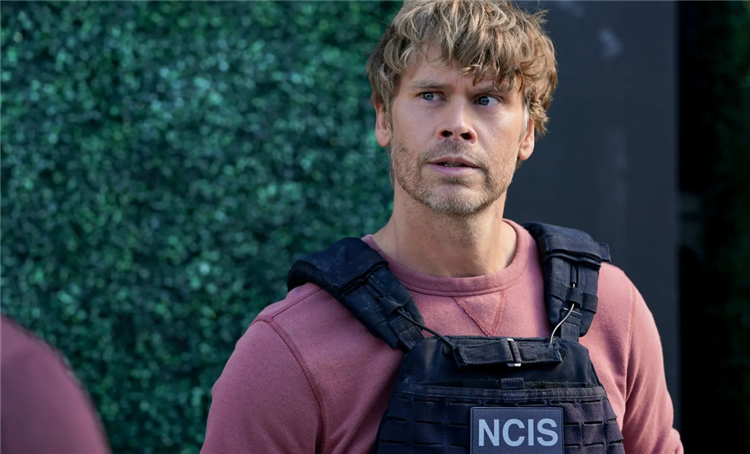 Eric was delighted. "That sparks joy for me," he said. "That you are naming your animals after Deeks. Imagine late at night, calling the dog in, just screaming out the door: DEEKS. And then it starts peeing on the carpet and you are like: DEEKS." See more of Eric's hilarious responses in the video above.
His fan Q&A comes after the news NCIS will end on May 14 following the success of 14 series. Many fans have been left heartbroken by the news. Deadline stated: "A cancellation of a long-running drama with big-name leads filming in L.A. should not come as a shock given the big price tag involved, especially at a time when networks across the board are looking to cut their spending."
A statement from CBS was released to announce the news officially. Amy Reisenbach, president of CBS Entertainment, said: "From Day 1, the cast, producers and crew were amazing Network/Studios partners, and their teamwork, talent and spirit vividly came through on the screen." She added: "We are so grateful for the collaboration and remarkable run of these treasured members of our CBS family, and plan to give them the big sendoff they and their fans deserve."