Since 2010, Donnie Wahlberg (Saw II), Bridget Moynahan (Crown Vic), Will Estes (U-571), Len Cariou (When They See Us), Tom Selleck (Magnum P.I.), and the majority of the cast of Blue Bloods have been continuing to work, season after season, with no apparent end in sight. Wahlberg plays Detective Danny Reagan, who is part of the Reagan family, which lives in New York and has a history of working in law enforcement. Each member of Danny's family plays some part in this field, highlighting the ups and downs of each profession. Blue Bloods is a sought-after show, and according to Cinema Blend, it rakes in 12 million viewers each season, which is pretty impressive.
With the 11th season airing in 2021, you'd think the series' core cast would have at least some complaints, or things they'd have done differently, after all these years, and Wahlberg voiced this recently in an interview with Pop Culture.
Donnie Wahlberg hardly gets to work with some Blue Bloods cast members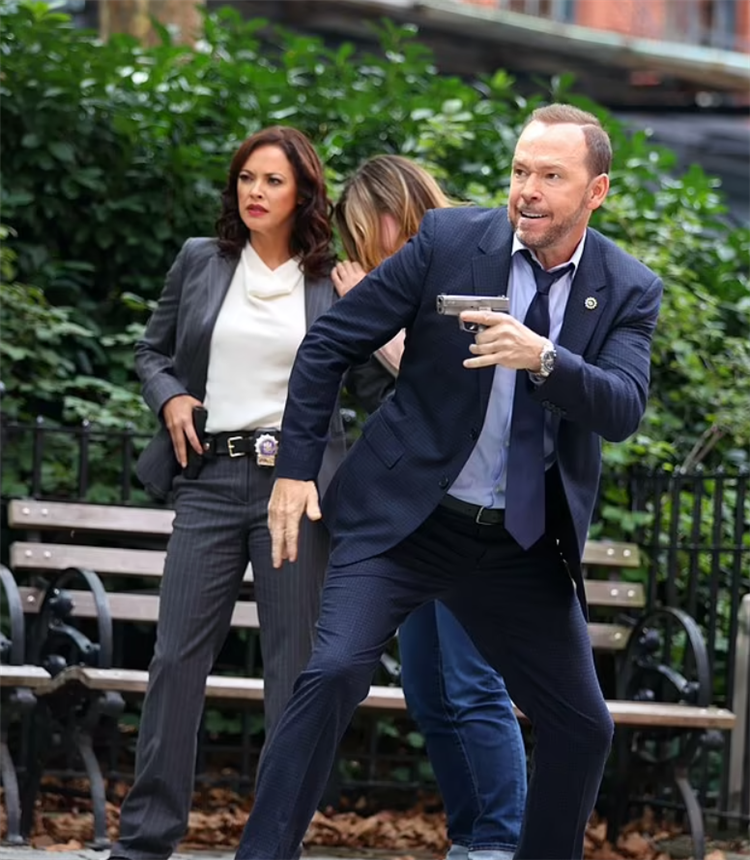 Because Blue Bloods has gotten so popular, and because there have been 11 seasons, the roster of cast members has become quite lengthy over the years. Donnie Wahlberg, however, notes that a large ensemble isn't always a good thing. As he told Pop Culture, "We have a great cast with so many great people, it's hard to work with them all. I've barely done any scenes with Will Estes in the last season or two, so it's hard." Wahlberg goes on to mention that because the series has had a long life, it's easy to miss how fast everything goes. "You look around and three years have passed and you've only done one scene with everybody and it's kind of like, how did that happen?"
Wahlberg is still having a great time on set, and the series is still doing well, so his "complaint" is small fries in the grand scheme of things. If anything, it shows how much Wahlberg cares about his role and the amazing cast he (sort of) has the opportunity to work with.