GH spoilers for May 10, 2023, have Spencer determined to get Esme out of Ace's life.
General Hospital spoilers reveal determination, confrontations, sneaking suspicions, and so much more. You won't want to miss a moment of this emotional new episode.
General Hospital Spoilers Highlights
The last of the crew from Greenland is on a plane back home. Spencer (Nicholas Alexander Chavez) and Trina (Tabyana Ali) are determined to move on with their lives together as they navigate life as a couple.
However, they are also aware that they are going back to a life with Esme (Avery Kristen Pohl) in it, and that is the last thing either one of them wants. Showing that he has a one-track mind, Spencer vows to Trina that he will become Ace's legal guardian no matter what. After all, that is what prompted him to board The Haunted Star, to begin with — the idea that Victor could help him get custody of Ace.
As Trina makes her way home minute, Portia (Brook Kerr) is both thrilled and furious. Sure, she will be happy to have her daughter back in Port Charles safe and sound, but she still feels Spencer is directly responsible for Trina's dangerous plight with Victor (Charles Shaughnessy). She does not want Trina anywhere near Spencer anymore, but at least Taggert (Réal Andrews) is there with a warning for his ex-wife. She better tread lightly with Trina, or she risks alienating her when their relationship is already on tenuous ground.
GH Spoilers: What Is Tracy Really Thinking?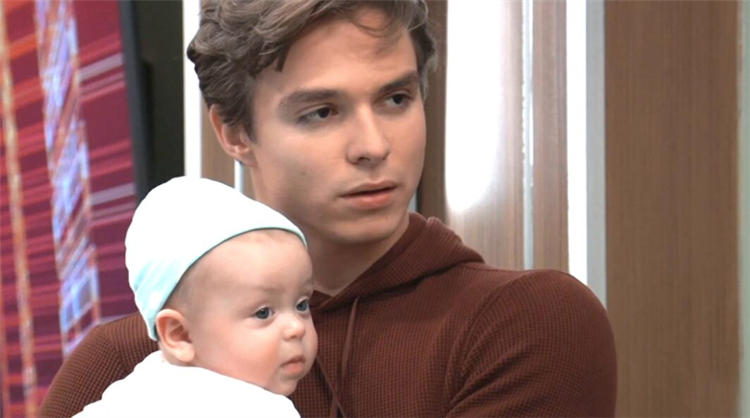 With Carly, Michael (Chad Duell), and Drew (Cameron Mathison) all believing that it was Ned (Wally Kurth) who turned Carly and Drew in to the SEC for insider trading, Ned will need all the family on his side that he can get. After Drew decks him, Ned once again insists someone else called the SEC, but Drew isn't buying it.
It's a good thing Tracy (Jane Elliot) finally looks like she believes her son. She even has her own theory about how the SEC got its information. GH spoilers say that Olivia (Lisa LoCicero) is skeptical. Is she unsure of Tracy's theory or of Ned's defenses?
General Hospital Spoilers: Sasha And Carly Clash
After a tumultuous last year, Sasha (Sofia Mattsson) is often someone who wants to keep the peace and mind her own business. In her quest to be a good friend to dying Willow (Katelyn MacMullen), Sasha has bit her tongue every single time Willow has said something nasty and horrible about Nina (Cynthia Watros), the woman who is Willow's mother and who Sasha wishes was her own mother.
Is that why GH spoilers say that Sasha shuts Carly down? Or does something else prompt it? Carly wonders if Sasha still needs a guardian and has never liked Gladys either. Will Sasha find herself defending the wrong person?