Nina bows down before Carly's feet! …The character of Nina Reeves (Cynthia Watros) frequently played with fire. She hasn't yet experienced serious burns, so she hasn't yet learnt her lesson. In the sake of retaliation, she lied and isolated a man from his entire family. The man was then hers to keep! She also took over Carly Corinthos' (Laura Wright) position as joint proprietor of the Metro Court Hotel. It's true that her actions caused Michael Corinthos (Chad Duell) and Willow Tait (Katelyn MacMullen) to grow apart. But there's always a chance that things might change, at least up until now.
General Hospital spoilers reveal that Nina Reeves has nowhere else to turn. After all that she's done to Carly, Nina turns to her enemy for help. After speaking with Sam McCall (Kelly Monaco), perhaps Nina's been humbled by their conversation. Sam advised her to stop and think, and even be sorry. But is Nina truly sorry? If so, she wouldn't continue to hold onto this explosive secret.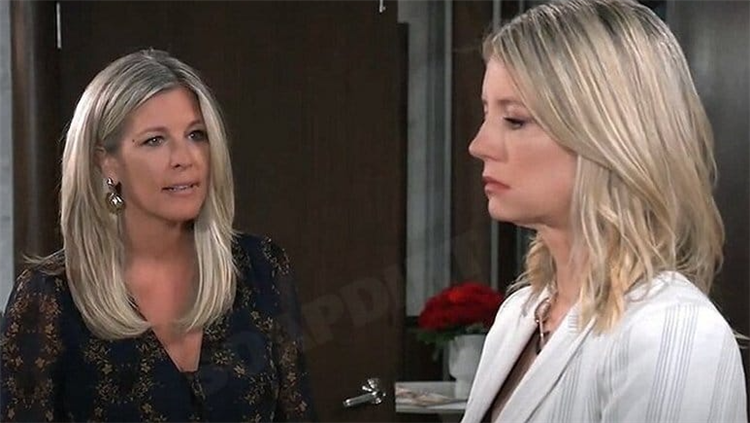 According to General Hospital spoilers and previews, a desperate Nina grovels at Carly's feet. With nowhere else to turn, Nina begs none other than Carly for help. Ironically, Nina asks the same woman she's trying to bury for help. GH previews suggest that Nina knows the only way to get closer to Willow is to beg Carly to help smooth things over… all while still holding onto her dirty secret. Will Carly tell her to get lost?! Or will she see the desperation in a mother's eyes and help her enemy?