As of press time, the CBS police procedural "Blue Bloods" has put in 12 stellar, successful seasons on the eye network. Fans of the series adore sitting in on the Reagan family's lives, being given a bird's eye view of their traditional once-an-episode family dinners, and watching as they solve case after case and try to maintain law and order on the streets of New York.
But even the biggest of hits occasionally stumbles narratively. "Blue Bloods" may have a notable track record as a storied success, but it's definitely produced some episodes that have found disfavor with their audience. Naturally, no show is perfect, but the show is generally highly-ranked on websites such as IMDb, and most episodes of the program don't dip below a 7.0 rating on its episode guide page. Yet there's one particular outing from Season 4 that didn't quite land with the show's fanbase. Here's the lowest-ranked episode of the fourth season, per the folks voting down at the "Blue Bloods" IMDb page.
Fans gave Manhattan Queens their lowest rating for the season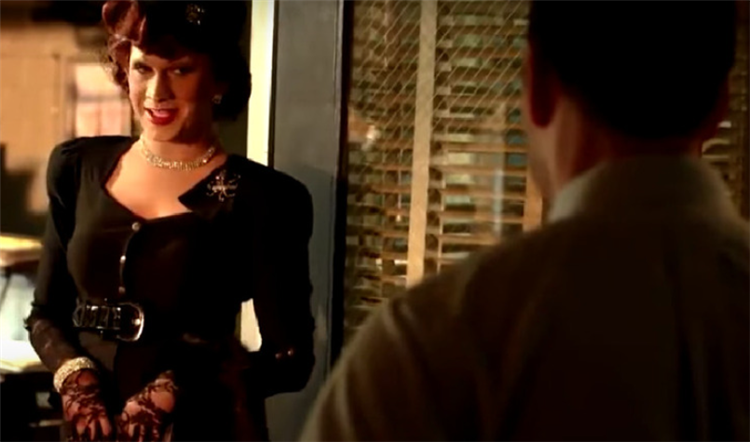 Per IMDb, "Manhattan Queens" is the show's lowest-ranked Season 4 episode. It stands at 6.9 as of press time, which also makes it the second-lowest ranked episode of the show's entire run.
In "Manhattan Queens," Danny Reagan (Donnie Wahlberg) and Maria Baez (Marisa Ramirez) are tasked with solving the murder of drag queen Tiffany Lamp, whose body has found stuffed inside a golf bag in Van Courtland Park. Tiffany was recently on a nationally broadcast drag competition show called "Queen Bee," and Danny and Maria have to dip into the glittery but cutthroat world of drag to figure out who did Tiffany in. Was it her fiancé Burden Maxwell (Reed Birney)? Her business partner Mickey O'Donnell (Larry Mitchell)? Or a jealous fellow performer? Only one queen has the key to the truth — real life drag queen Jinkx Monsoon, who portrays Tallulah Bangkok (aka Dennis when out of drag) in the episode. To bring Tiffany's killer to justice, Danny and Maria have to don various disguises and protect Tallulah from harm.
Elsewhere, Erin Reagan (Bridget Moynahan) is kidnapped by the mother of a man who has been accused of drug trafficking. Under duress, Erin settles in to reexamine the case before he goes to trial. And finally, Frank Reagan (Tom Selleck) speaks at a seminar.
No matter the reason that "Blue Bloods" fans didn't care for "Manhattan Queens," no episode has yet to rank lower in the show's canon.