CBS's popular police procedural drama "Blue Bloods" is gearing up for Season 12. The long-running show centers on the Reagan family, which consists of several members of the New York Police Department. The grandfather Frank (Tom Selleck) is the Police Commissioner, his daughter Erin (Bridget Moynahan) is an assistant district attorney, and two of his sons, Danny (Donnie Wahlberg) and Jamie (Will Estes), serve as an NYPD detective and sergeant, respectively.
Another main cast member who isn't part of the police force is Nicky, the daughter of Erin and her ex-husband Jack Boyle (Peter Hermann). The actor who plays Nicky, Sami Gayle, has basically grown up on the show — she joined at the age of 14. Though fans are concerned about Nicky's future and whether she'll appear in Season 12, Nicky has still earned a spot in the hearts of "Blue Bloods" fans. Gayle has also earned plenty of fans in her own right, both on the screen as well as the stage. Here's a look at her transformation from her childhood to her role on "Blue Bloods."
Sami Gayle got her start on the stage
Gayle landed her breakout role as Baby June in the 2007 off-Broadway production of "Gypsy" starring theater legend Patti LuPone. In an interview with Schon! Magazine, Gayle explained how her brother was the one who actually found her the role after she wasn't able to take a different part due to conflicts with his bar mitzvah. "My brother discovered that they were auditioning for Gypsy with Patti LuPone and we asked my parents if I could go onto an open call," she said. "I made it through, without ever having sung or acted before and played Baby June in the off-Broadway production, which was soon moved to Broadway."
In 2007, Gayle starred in the Broadway production of "Dr. Seuss' How the Grinch Stole Christmas! The Musical" as Annie Who (via Playbill). She was also in plays titled "Oohrah!" and "Family Week," the latter of which received a less-than-favorable review by Variety. Despite overall lackluster receptions, Gayle's impressive performances allowed her to transition to the screen soon after her Broadway debut.
Sami Gayle is a dancer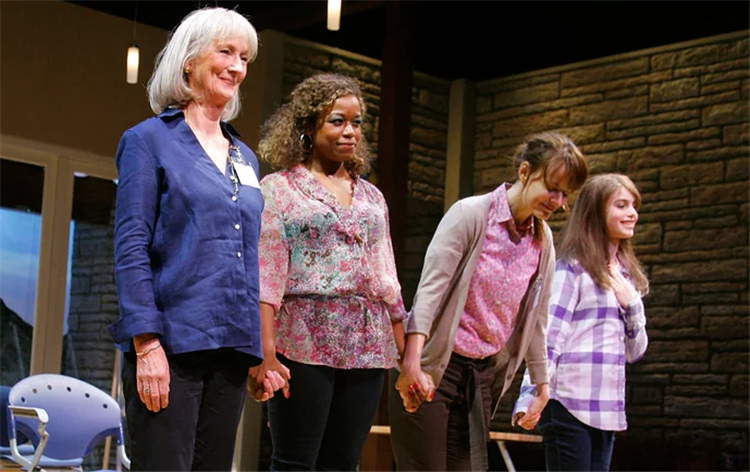 Though Gayle earned recognition for her acting chops early on, she originally set out to be a dancer. According to Refinery29, Gayle attended the prolific dance school Steps on Broadway from the age of 11. She was first recognized in one of her dance classes and was offered a role on the spot, though she had to turn it down due to the aforementioned bar mitzvah conflicts (via Schon! Magazine).
She went on to describe her work ethic to the latter publication, saying, "I started my career as a dancer, I never really considered acting. I loved dance, I would spend four or five hours a night after school from the time I was six to ten, so it was from a young age that I had that kind of work ethic ingrained in me." And while Gayle hasn't quite made a big return to the stage yet, she has shown off her dance skills plenty of times on Instagram.
Gayle was in a popular soap opera
It may come as a shock to know that Gayle was only in one TV show before she landed her breakout role on "Blue Bloods." The popular soap opera "As the World Turns" served as the introduction to plenty of big-name stars' careers during its decades-long run; Julianne Moore, Marisa Tomei, and even James Earl Jones are among the dozens of stars who have graced "As the World Turns" with their talents (via ABC News).
Gayle is among those who cut their teeth on the soap opera soundstage. At the age of 13, she appeared in three episodes of "As the World Turns" as Hayden Lawson, a teenage beauty pageant contestant. The fact that she didn't have a mile-long resume before landing a regular starring role on CBS is a testament to her natural talent, and she's sure to have a long and successful career ahead of her.