GH spoilers for July 3 – 14, 2023, promise the drama heats up over the next two weeks.
General Hospital spoilers reveal two weeks in Port Charles that will change everything as good news, bad news, and terrifying news abound.
General Hospital Spoilers: Upcoming Highlights
Nina (Cynthia Watros) is thrilled when Willow (Katelyn MacMullen) tells her she wants to let her into her 'bubble' of friends and family now that she can go home and see a limited number of people until her immune system is stronger. However, her happiness doesn't last long when she gets some horrifying news that can change her life forever.
Cody (Josh Kelly) feels guilty when he tries to go along with Scott's (Kin Shriner) plan to sue the WSB for destroying the Ice Princess necklace. However, he also has to deal with his job as a poker player while trying to outsmart Selina (Lydia Look) and keep Gladys (Bonnie Burroughs) at bay all at the same time.
Josslyn (Eden McCoy) witnesses something she never expected and it arouses her suspicions that something more might be going on than she originally believed. What will she learn that shocks her?
GH Spoilers For July 3-7
Monday, July 3, 2023
Carly (Laura Wright) and Sam (Kelly Monaco) clear the air. Carly will end up in tears by the end of this — tears of relief.
Drew (Cameron Mathison) receives a gift. What will Cyrus (Jeff Kober) give him as a Welcome to Pentonville present?
Gladys is dismayed. It seems that Sonny (Maurice Benard) is not on her side regarding Sasha (Sofia Mattsson).
Cody meets with Scott. Scott still wants to sue the WSB over the Ice Princess mess.
Dante (Dominic Zamprogna) is suspicious. And so is Mac (John J. York) for that matter.
Encore Episode Tuesday, July 4, 2023, Original Airdate. 3/29/23
In this encore episode, Port Charles says goodbye to Epiphany.
Wednesday, July 5, 2023
Tracy (Jane Elliot) summons Diane (Carolyn Hennesy). It seems that she is going to need a lawyer.
Cody struggles with his conscience. Is this over Sasha or his lies to Scott and Mac?
Felicia (Kristina Wagner) does some digging. What does she come up with on Marty (Michael E. Knight)
Nina (Cynthia Watros) gets good news. Willow miraculously decides to be nice to her. She is stunned.
General Hospital spoilers tease that Martin is propositioned. Does Tracy make this proposition?
Thursday, July 6, 2023
Molly (Holiday Mia Kriegel) opens up to Kristina (Kate Mansi). She tells her sister how heartbroken she is about her fertility issues.
Curtis (Donnell Turner) and Marshall (Robert Gossett) support TJ (Tajh Bellow). He is as heartbroken as Molly.
Brook Lynn (Amanda Setton) issues a warning. Is she tired of Granny Tracy's threats?
Finn (Michael Easton) expresses his regrets. He realizes he made mistakes with Elizabeth (Rebecca Herbst).
Terry (Cassandra James) encourages Elizabeth. Perhaps Elizabeth should stick to her original Finn decision.
Friday, July 7, 2023
Tracy won't take no for an answer. Brook Lynn seems to be in quite a pickle.
Liz and Portia (Brook Kerr) catch up. Portia's love life is a mess and she needs all the help she can get.
Sam (Kelly Monaco) touches base with Curtis (Donnell Turner). Does she need some private eye help?
Sonny reassures Dante. Yes, he is in a dangerous situation as usual, but he can handle it.
Anna (Finola Hughes) is insistent. She is fine now and stresses that she can take care of herself.
General Hospital Spoilers For July 10-14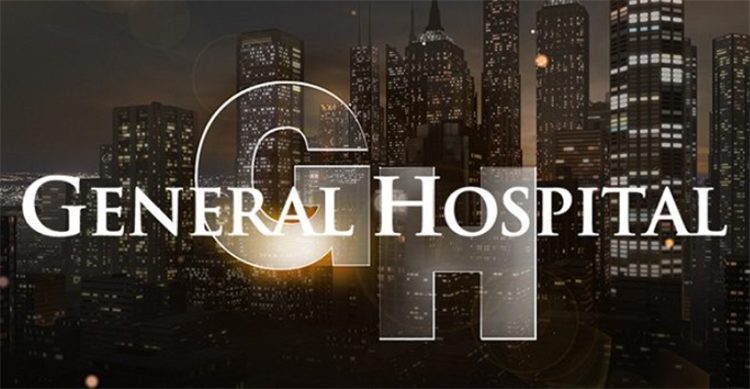 Monday, July 10, 2023
A shot rings out at the Metro Court. That's never a good thing. Who gets shot and is this mob-related?
Dex (Evan Hofer) gets bad news. Does he learn who got shot?
Alexis (Nancy Lee Grahn) urges caution. She is afraid that Kristina is going to make a massive mistake that will change her life.
Molly ponders an offer. It looks like Kristina wants to change everyone's lives. What will Molly say?
Josslyn (Eden McCoy) doesn't like what she sees. She never likes what she sees as she always has an attitude.
Tuesday, July 11, 2023
A life hangs in the balance. It sounds like this is a very serious shooting. Let's hope it's a major character for the full dramatic effect.
Marshall opens up to Stella (Vernee Watson). Does he feel directionless in life now? He certainly hasn't been doing much of late.
Nina is horrified. Things never go as she plans no matter how hard she tries, but she may also get some bad news.
Finn and Liz have a frank talk. It's time to discuss whether they want to try to have a relationship or whether they should just give up.
Joss is suspicious. Something just doesn't seem right and she is determined to get to the bottom of everything.
Wednesday, July 12, 2023
Lucy (Lynn Herring) and Felicia embark on a caper. Yay! Bring us some fun 1990s humor just like the old days. We're here for it.
Sasha surprises Maxie (Kirsten Storms). Does Sasha find her friend the perfect place to live with her three children?
Chase (Josh Swickard) is gobsmacked. It looks like the detective solves something in a case. What a feat for the PCPD!
Martin seeks advice according to General Hospital spoilers. He doesn't know how he is going to handle Lucy's questions — and his three ex-wives. What a mess.
Cody tries to outsmart Selina. It's not easy to outsmart Selina Wu and Cody may find himself in a whole lot of trouble.
Thursday, July 13, 2023
TJ assists in a surgery. Is it up to TJ to save the life of the Metro Court shooting victim? If anyone can do it, TJ can.
Chase makes an arrest. Hopefully, Chase is not arresting the wrong person, as often happens.
Michael (Chad Duell) makes a romantic gesture. Thanks to Liesl (Kathleen Gati), he has the chance to do that now.
Alexis is worried about Kristina. She doesn't think her daughter knows what she is getting herself into.
Cody makes an offer. Is this an offer regarding Sasha or Scott?
Friday, July 14, 2023
Kristina gets the cold shoulder. Does she run into Josslyn?
Dante develops a theory. Something strange is going on.
Gladys tries to run interference. One day her tricks will come to light.
Trina (Tabyana Ali) is overcome with emotion. Does she finally get to tell off Esme (Avery Kristen Pohl)?
Mac makes an admission to Sam. Is he ready for more detective work outside the PCPD?