Throughout its many years on the air, "Blue Bloods" has had a number of tearjerker moments. From the sudden loss of Linda Reagan (Amy Carlson) at the beginning of Season 8 to a shocking family reveal at the end of Season 10, the long-running CBS series proves on a routine basis that it's about more than just making arrests. While the procedural element of the series invites fans to follow law enforcement on a weekly basis, it also takes time to present these crimefighters with morally complex situations that don't always have an easy answer.
For example, in Season 10, Jamie Reagan (Will Estes) sees to the arrest of a man accused of assaulting two police officers with a bucket of soapy water. In the middle of the arrest, however, Jamie's temper quickly gets the better of him, and he lashes out against the suspect by giving him a taste of his own medicine. The result ultimately leads to an uncomfortable confrontation between Jamie and his father, New York City Police Commissioner Frank Reagan (Tom Selleck). While Frank punishes Jamie for his actions, the two are eventually able to move beyond the incident. Sadly, "Blue Bloods" also shows that many incidents involving law enforcement often involve much higher stakes than buckets of soapy water.
One incident in Season 9 deals with the especially difficult topic of assisted suicide. Though all cases impact the Reagan family in a variety of ways, this one seems to hit Assistant District Attorney Erin Reagan (Bridget Moynahan) especially hard.
If you or anyone you know is having suicidal thoughts, please call the National Suicide Prevention Lifeline​ at​ 1-800-273-TALK (8255)​.
Erin was forced to prosecute a grieving father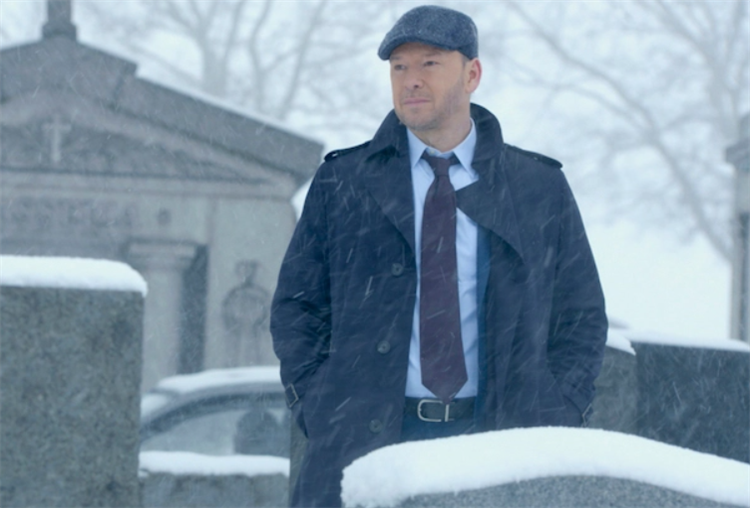 In Season 9, Episode 17 ("Two-Faced"), Erin faces a case that presents an especially difficult moral quandary. In the aftermath of a young woman's death, an investigation is opened into the medical practices of her father, Dr. David Peterson (Armand Schultz). According to David, his daughter, Sarah, was diagnosed with an idiopathic autoimmune disorder that left her with debilitating pain. As a result of her doctors' inability to improve her health, David prescribed his own regimen of treatment. However, because David's unorthodox methods are evaluated to have directly led to his daughter's death, Erin is forced to consider filing manslaughter or murder charges against him.
During the course of Erin's investigation, she interviews David's ex-wife and Sarah's mother, Elaine (Jennifer Roszell), who insists that she knew David's experiments were going to end badly and wants to see him prosecuted to the fullest extent of the law. Surprisingly, an in-depth autopsy reveals trace levels of aconite in Sarah's system, leading the coroner to deem Sarah's death the result of poison, rather than an unorthodox treatment plan gone awry. When confronted with this fact, David quickly admits to euthanizing his daughter at her request.
While Erin is initially inclined to up the charge from manslaughter to murder, she is clearly moved by David's admission and willingness to plead guilty. Though he is remorseless in ending his daughter's pain, he is also visibly saddened by it. Eventually, Erin forces Elaine to realize that Sarah would never have wanted her father to spend the rest of his life in prison. Though she says she can never forgive David, Elaine admits that God believes in mercy. Erin ultimately charges David with manslaughter and recommends probation with no jail time.
The emotional difficulties involved in the case lead Erin to realize how thankful she is for her family's enduring strength. At the end of the episode, she tells everyone at dinner that she feels "blessed" to be a part of the family.