According to General Hospital spoilers for the week of June 12–16, 2023, Carly and Drew will talk about the SEC scandal and their options for handling it. Drew might offer to play the martyr in this situation and take the fall. Hence, giving Carly a pass to avoid jail time! But will she accept Drew giving up his life for her? Or is this story just about to take another turn? Only on TV Season & Spoilers will you find the solution and a whole lot more down below.
Nina And Gladys On Edge With Sonny, Quartermaine Family Faces A Shocker
Gladys has really dug herself deep with the pile of debt she has accumulated with Selina on General Hospital. Now that Sasha wants to get free of Galdys' guardianship, she may soon lose control over Sasha's finances. Thus, making it a lot harder for her to pay back her gambling debt during the week of June 12-16, 2023. Spoilers tease that she may soon have a chat with Sonny, and his grilling session might put her at risk of getting exposed. Nina, too, will harbor the fear of getting exposed. However, her fears will be related to the SEC tip-off.
Over at the Quartermaine Mansion, the family may face a stunning revelation on General Hospital. This may have something to do with Tracy and the SEC intel leak. Could it be possible that they will find out that Tracy leaked the info way ahead on Nina's tip-off through Martin? If that's the case, then Nina better hold her tongue and not rush into a confession just yet! However, it's unlikely that Nina's actions won't blow up in her face. So it will be interesting to watch which way this storyline heads!
General Hospital Spoilers: Sasha Visits Willow, Jordan and Zeke Bond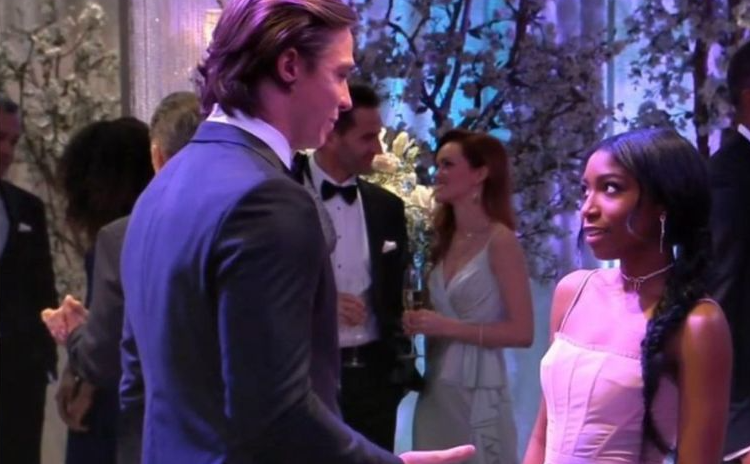 During the week of June 12-16, 2023, Sasha Gilmore will pay Willow a visit to the hospital. After exchanging basic pleasantries, their conversation may head toward Willow and Nina's relationship. General Hospital spoilers tease that Sasha will have some wise words and some personal experiences to share with Willow. However, they will just be suggestions, and Sasha in no way will forcefully push Willow into giving Nina a chance. Although, other GH spoilers tease that Willow might consider getting softer towards her bio-mom eventually. So watch out for that wind of change!
General Hospital spoilers tease that later in the week of June 12, 2023, Jordan will receive some sort of an invitation. Perhaps it will be a date planned by Zeke Robinson. The two definitely hit it off from the very second their paths crossed. Sparks were flying left, right, and center. However, there could be a little hurdle ahead when they find out about their Portia and Curtis connection. We wonder how that revelation will affect their connection. Meanwhile, across town, TJ Ashford will confide in Alexis about his concerns regarding Molly. Will Alexis offer TJ some words of advice on how to handle the situation?
Spencer Gives Trina A Gift, Ava Spies On Sonny
Curtis Ashford will celebrate his birthday during the week of June 12-16, 2023, on General Hospital. Trina will take the opportunity to give him a heartfelt present and try to build a deeper bond with him. Further spoilers tease that Spencer, too, will have a gift for someone. Perhaps he will finally give Trina the turtledoves that Victor left behind for him. These could make for some really heartwarming moments that you just won't want to miss.
Later, Ava relents and agree to spy on Sonny for Mason on General Hospital. She will snoop around and try to gain some information about Sonny's activities, especially the Pikeman shipment. But will this deal go on as smoothly as both of them are hoping? Chances are one of them will make a slip-up, and secrets will spill out. Which one would it be though? Will Ava find out about Nik being alive? Or will Sonny find out about Ava spying on him? Stay tuned to General Hospital to find out!