For more than a decade now, CBS viewers have spent Friday nights joining the Reagan family during their Sunday dinners on "Blue Bloods." The police drama centers around the Reagan family, a family with deep ties within the New York Police Department. The family is helmed by Tom Selleck's Frank Reagan, the police commissioner in the bunch. The family includes adult siblings like Detective Danny (Donnie Wahlberg), Assistant District Attorney Erin (Bridget Moynahan), and Sergeant Jamie Reagan (Will Estes).
"Blue Bloods" has aired 11 seasons filled with the ins and outs of a tight-knit family in law enforcement, and is currently airing its 12th. The Reagan family tree is pretty expansive, and one member was a breakout character of sorts in a group largely portrayed by veteran actors — Nicky Reagan-Boyle, Erin's daughter. Nicky was portrayed by Sami Gayle, except for the pilot episode, where "Law & Order" star Marlene Lawston portrayed the character. Throughout the course of "Blue Bloods," Nicky transformed from an intelligent teenager to an independent woman with a life of her own. But since Season 10, Nicky's appearances on the show have been few and far in between, and it's left viewers wondering if she's gone for good.
Gayle's real life coincided with her Blue Bloods character's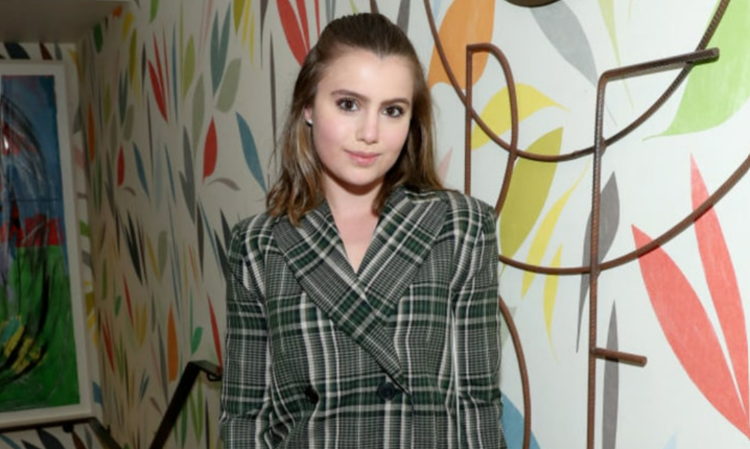 Sami Gayle has never officially announced her departure from "Blue Bloods," but it's easy to see how major life shifts have affected her ability to dedicate time to the show. Very akin to Nicky's life on the show, Gayle actually attended Columbia University in real life. She continued to film while attending school, as both activities are based in New York City. Gayle was a full-time student and actress and even told Hollywood Life that she "didn't sleep" at the time.
After spending years juggling a packed schedule, Gayle seems to finally be taking time for herself. Her Instagram page is full of vacation snapshots where the actress is seen lounging on the beach and enjoying some stillness. In one post, she wrote about her personal goal of exposing herself to new adventures. She wrote, "Every day, I try to do at least one thing that takes me out of my bubble." So these new experiences might mean she has to take a bit of time away from her "Blue Bloods" role, but it doesn't mean she's gone for good.
Sami Gayle teased Nicky's future return to Blue Bloods
The last time Gayle's Nicky made an appearance on "Blue Bloods" was back in Season 11, Episode 3 (via IMDb). The character moved to West Coast for a new job, but it's been expected that she'd return to New York one day to join her family at the dinner table during a visit. It wasn't announced that Gayle would be leaving the show for good, and in an interview with Glitter Magazine, the actress expressed her desire for her character to return to NYC. "I'd love to see Nicky live out her desire to serve in the NYPD. I'd also love to see her go on another ride along with Uncle Danny now that she is an adult," Gayle said.
Fans suspected that Nicky was getting phased out as a main character after Season 10, but it doesn't seem like her story is truly over for good.