James Patrick Stuart shined as Valentin's heart nearly broke in two on General Hospital.
Valentin and Anna overcame a lot in their past to get to where they are today on General Hospital. That made Valentin nearly losing Anna — after Victor shot her — all the more tragic. James Patrick Stuart left nothing on the floor as he played Valentin's angst.
James Patrick Stuart – Performer of the Week
As Anna (Finola Hughes) was under anesthesia fighting for her life on the operating table, Valentin was all too conscious and in deep pain as he let his pals in on what had transpired after Victor located the safe house. Valentin's heartache was lessened a bit by the return of his daughter Charlotte (welcome to daytime, AnaSofia Bianchi). He was able to focus on the love he feels for his daughter and her future. Valentin encouraged his child not to hate her grandfather Victor (Charles Shaughnessy) for shooting Anna.
Of course, the cad deserves the vitriol but Valentin wants better for Charlotte. "Don't hate. I don't want that for you," Valentin said, barely getting the words out. "That just makes him too important. Your life is your own, my petite. And it marches by. Please don't spend it hating. I don't want that for you."
Valentin assured Charlotte that one way or another Victor will be stopped. He was less patient when he encountered Dr. Portia Robinson (Brook Kerr), demanding an update on Anna's condition. Portia tried to explain that Anna wasn't her patient but that didn't temper Valentin's frustration. Fortunately, Curtis was there to intercede on his wife's behalf. A contrite Valentin apologized to Portia. She understood. The man's in great pain.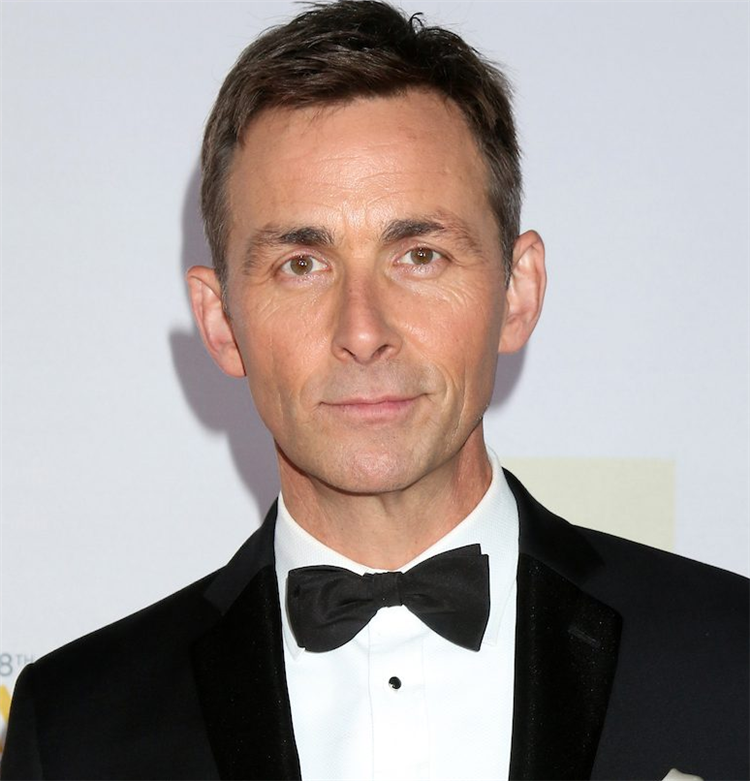 At Anna's bedside post-surgery, Valentin shared with an unconscious Anna that he'd been negotiating with God, fate, the universe, and even himself — he promised her that Victor would be brought down. Valentin's words indicated how powerful he can be, but Stuart quickly shifted to his character's more vulnerable side as he begged Anna to wake up.
Stuart's emotional work continued as Anna slowly opened her eyes. "Well, hello, if it isn't the most beautiful thing I'd ever seen," Valentin happily stated as Anna woke up. "Welcome back." However, he couldn't allow himself to not acknowledge his indirect role in her near-death experience. Valentin lamented that he knew the only reason Victor shot Anna was to get to him. "Not much scares me, Anna," Valentin cried. "But when I watched you and then, I held you in my arms and watched you fade away — that terrified me. I don't want to be without you."
GH gave James Patrick Stuart a rollercoaster of emotions and feelings to ride recently. Joy. Pain. Fear. Hope. Love. The actor delivered with all of them. Bravo!
Honorable mention: Finola Hughes's Anna spent the first part of the week off-camera in surgery. However, once she was back on our screens the actress delivered a powerful performance. A heartfelt Anna shared with Valentin that after she'd been shot she saw the faces of her loved ones — Robin, Emma, Noah, and, of course, Valentin, too. "I'm not ready to leave any of you just yet," Anna tearfully said. "I think you're stuck with me." Good.