As an actor, few compliments mean more than the appreciation of those who know best.
Whether you're playing a doctor, a firefighter, or an astronaut, if it's a role where that job is important to the character, then you want to try to get it right. How they talk, how they move, how they react to the situations they might find themselves in — these are the sorts of details that you want to nail. After all, somebody out there knows if you're faking it poorly, and even if the general audience at home might not be able to tell the specific mistakes, enough of these slips can add up to a more general sense of inauthenticity.
On the CBS police procedural "Blue Bloods," accuracy is the chief currency. The show stars an entire clan of police officers and former cops, the Reagan family, spread across three generations and different levels of the New York Police Department. That means those details of policing permeate not just their work, but their home and family lives as well, as best seen in the show's staple family dinner scenes.
"We get a lot of positive response from police officers," series star Tom Selleck, who plays police commissioner Frank Reagan, told CBS 58. "I think that's a wonderful compliment." Vanessa Ray, who plays Eddie Reagan née Janko on the show, said the coolest part of her job was being recognized by officers on the street. And to keep those fans happy, the show uses a secret weapon.
How Blue Bloods uses a former NYPD officer to ensure accuracy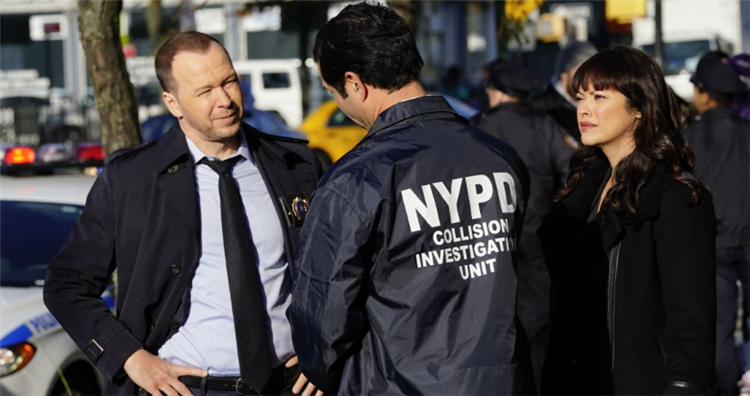 Former NYPD officer James Nuciforo has worked on "Blue Bloods" since 2012. He told CBS 58 that his job is to be "a technical advisor on all things police-related," making sure that the little details match the real world of the New York Police Department. That can mean giving five to 10 pages of notes on each week's scripts, tweaking details for better accuracy but mostly changing the way officers talk to each other so that it's more authentic, or as he puts it, "just plugging in dialogue with more jargon."
"Blue Bloods" is not the only television series Nuciforo has worked on. He's got credits as a technical advisor on a number of episodes of "Law & Order," "Unforgettable," and CBS' New York-set Sherlock Holmes-story "Elementary." But "Blue Bloods" is the only one that made him an associate producer, a position he's held since 2014 and an indication of his value to the show. Nuciforo has also gotten a writing credit for a story on one 2017 episode and has cameoed in 29 episodes, using his own name as Detective Jim Nuciforo.
The 12th season of "Blue Bloods" is currently airing on CBS on Friday nights.