The couples of General Hospital always find themselves in a whirlwind. As known, Carly and Drew are a great couple despite their own set of struggles. But the writers came up with a twist in the storyline which will create bumps in their relationship. Of course, everyone has a past or any previous relationship, but how far is it safe for them to still be stuck in it? Carly doesn't seem to be moving on from her past lover, Sonny. Yes! You read that right. Come on, brace yourselves to dive into more details about this rollercoaster relationship.
General Hospital: Is Carly Happy With Sonny Moving On?
Sonny and Carly broke up due to the complicated history between them that happened in the past on General Hospital. Later on, she came into a relationship with Drew. Everything was going smoothly until Carly came to know that Sonny proposed to Nina Reeves. Why does it matter for her if she is now with Drew? Is it because Sonny's proposal to Nina suddenly made Carly realize that she still has feelings for him? After all, Carly cannot help but wear her heart on her sleeve for Sonny!
On General Hospital, Carly felt quite sure that Sonny may not move too far along with Nina. But he really took her by surprise. Yes, folks, it is the plethora of feelings Carly is having right now! She doesn't like Nina and doesn't want her to be involved in her family. With all the chaos in her heart, Carly might vent to Drew. But seeing her so affected by Sonny and Nina's forward step might make him wonder if Carly does love him or is secretly still in love with her ex. As a result, he may begin to think about the reason Carly is being restless about Sonny moving on and could start to worry.
Drew Tries To Win Carly's Heart All Over Again!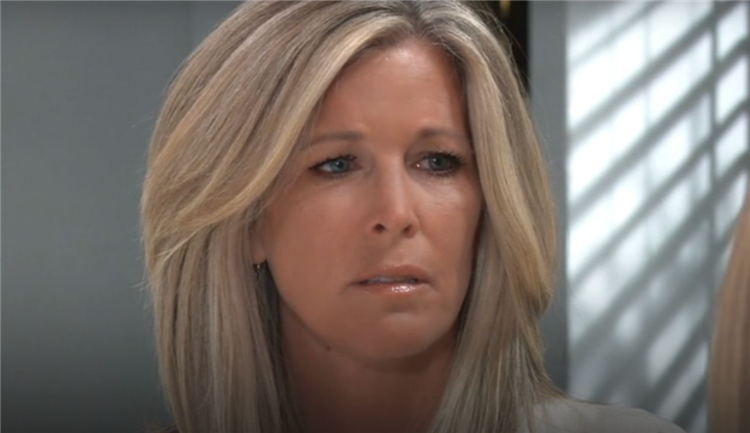 After all this, Drew might start worrying about the status of their relationship after knowing about Carly's concern on General Hospital. Carly has been delving into private matters of Sonny so much that she might lose focus on her relationship with Drew. This might create turbulence in Carly and Drew's relationship. Drew would also start to wonder if he still wants to be with her after witnessing all of this. But his love for Carly may not be so easy to fade. Thus, viewers can expect Drew to make a renewed attempt to win Carly over.
Drew may understand that it is not so easy for someone to move on from heartbreak completely. Therefore, with a generous heart, he may decide to propose to Carly, hoping that she will forget Sonny and return to him. Do you think Carly will accept his proposal? Or will it just push him more to uncover her feelings for Sonny? Moreover, is it good for Drew to still hang on to Carly despite her bumpy feelings? Do let us know your opinion on this couple in General Hospital in the comments. Keep reading TV Season & Spoilers for more updates.