Season 13 of Bravo's The Real Housewives of Beverly Hills is now airing. The show premiered on October 14, 2010. The glamorous and dramatic high-end lifestyle of Beverly Hills, California, is captured in this reality television series, which provides the backdrop for its captivating and frequently turbulent narratives.
The exciting cast of this season, which includes Kyle Richards, Erika Jayne, Dorit Kemsley, Garcelle Beauvais, Crystal Kung Minkoff, Sutton Stracke, and Annemarie Wiley, dives into their personal and professional lives.
The Real Housewives of Beverly Hills season 13 episode 4 to see the women recover from the Las Vegas trip
RHOBH season 13 episode 4 release date and time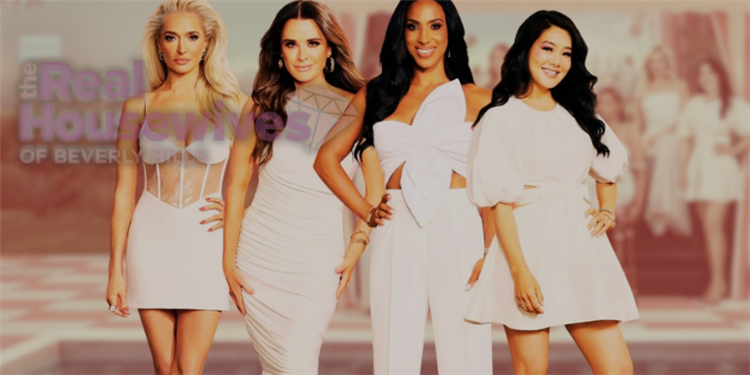 As the ladies traveled to Las Vegas to celebrate Crystal Kug Minkoff's 40th birthday, the relationship between Sutton Stracke and Erika Jayne took a turn in the previous episode of the show. It is anticipated that the women will be seen getting over the stressful Las Vegas vacation in episode 4.
On November 15, 2023, fans can't wait to see what the forthcoming episode of the show has in store. Bravo is set to air the upcoming episode at 8:00 p.m. ET and 7:00 p.m. CT. Those who want to watch the drama play out can also subscribe to Peacock. The 60-minute new episode will air.
The Real Housewives of Beverly Hills season 13 episode 3 recap
In episode 3, titled It's Not About the Pants, viewers witnessed a dramatic turn of events involving Sutton Stracke and Erika Jayne as the ladies were seen celebrating Crystal Kug Minkoff's 40th birthday in Las Vegas. Magic Mike, a celebrity guest at the event, delivered a seemingly provocative performance that elicited enthusiastic reactions from the majority of the cast members.
However, Sutton expressed discomfort during the performance, citing different standards for herself as she spoke to Garcelle after walking out. Kyle Richards intervened, sparking an altercation between the duo. Sutton questioned Kyle's interference in a conversation she wasn't part of, igniting their first argument.
The morning after, Garcelle raised the issue, prompting Sutton to accuse Erika of consistently disregarding boundaries. Sutton brought up Erika's past disrespectful behavior towards Jax (Garcelle's son) as evidence and declared that she had no intention of maintaining their friendship.
Accusing Kyle and Erika of causing discord within the group, Garcelle expressed her desire for unity without taking sides. Kyle and Erika seemingly agreed, apologizing for their remarks about Jax and Sutton.
What to expect from the next episode of RHOBH?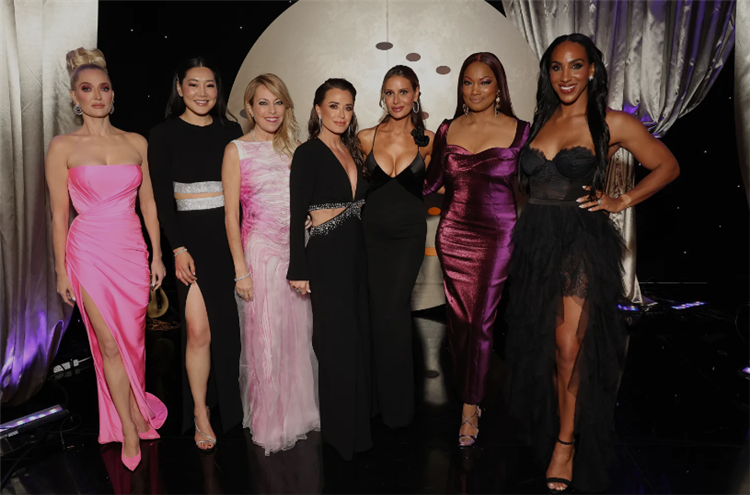 The Real Housewives of Beverly Hills' fourth episode of season 13 will premiere on November 15, 2023, at 8:00 p.m. ET and 7:00 p.m. CT. In the last episode, everyone on the cast apologized for their actions and voiced their worries, which helped to create a calm atmosphere. Fans may expect new fun and drama in the next episode. Tensions will flare again after Erika and Sutton have an unexpected elevator encounter in the wake of the Las Vegas drama.
The emphasis of episode 4 of The Real Housewives of Beverly Hills will mostly be on Kyle and Dorit discussing their marital problems and the former confronting Sutton about her behavior.
In the new episode of The Real Housewives of Beverly Hills, fans will witness Dorit speaking to her husband over a video call, and updating him about her birthday party while sitting in the backyard of their Las Vegas villa suite. PK Kemsley, her husband, will then be seen sharing details about his lunch meeting with Mauricio Umansky, Kyle's husband. Speaking about the dinner party in the promo, he says:
"We had a lovely dinner. Cause we hadn't actually seen each other. He's been travelling a lot and he said he had a tough-ish year with Kyle. I said we had a tough year. But now I really enjoyed catching up with him."
Episode 4 will also see Kyle talking to Mau, offering her perspective on the update. She questions him about the dinner in the promo and requests:
"Could you give me the girl version…"
On the flip side, the birthday girl Crystal Kung Minkoff will decide to have a luncheon with Erika at Viva. They will discuss the infamous night, and Erika will choose a different approach, saying:
"Look, I'm not going to give it too much life. Nothing will upset the peaceful state I've worked so hard to achieve in my life at this point.
The Real Housewives of Beverly Hills' upcoming episode will also have Sutton and Garcelle outing together. The latter will consider how she felt the breakfast chat wasn't received appropriately. Drama is assured above all else in this upcoming episode of The Real Housewives of Beverly Hills, which is sure to involve many turns, arguments, and reconciliations. Each Wednesday at 8 p.m. ET/PT on Bravo, fans can watch fresh episodes of the most recent season.