Mauricio Umansky was reportedly caught getting "very close" to a mystery blonde in Austin, Texas, over the weekend.
Mauricio, 53, who was once linked to his Dancing With the Stars partner, Emma Slater, 34, was said to be "all over" the unidentified woman months after his split from The Real Housewives of Beverly Hills star Kyle Richards, 54. An insider suggested Mauricio has grown weary of the "endless drama" of his marriage.
On November 10, an informant informed Daily Mail, "His relationship with Kyle was incredible; they have their kids and their wonderful memories, and now it is misery." He can choose to remain in that suffering or make an effort to leave it behind. He didn't go to BravoCon because he is choosing to distance himself from it; there is just too much drama there.
As RHOBH fans well know, Kyle has been linked to country singer Morgan Wade, 28, since earlier this year and has continued to fuel those reports with regular outings, including a "cozy" sighting in Paris.
"Mauricio was dreading this past weekend. BravoCon was going to be his kryptonite as he expected all sorts of fallout from it. To deal with a separation is one thing but to deal with that in the public eye is miserable," the source continued.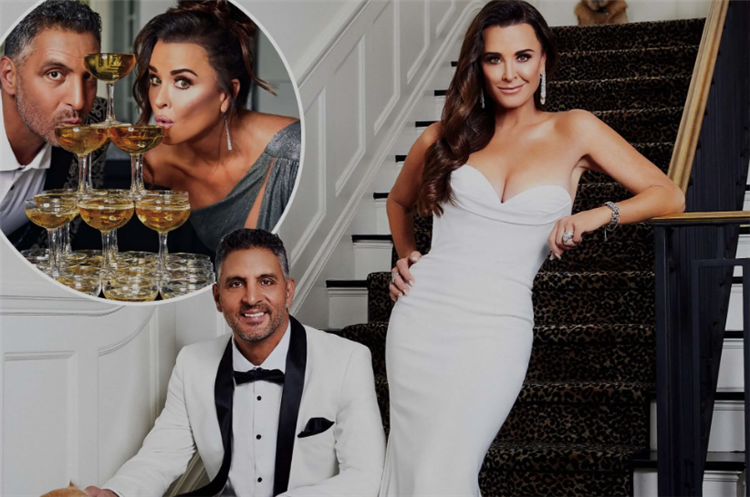 Although Kyle did break down over her marriage, and accidentally claimed she and Mauricio were in the midst of a "divorce" at the event, the insider claimed "it wasn't as bad" as Mauricio expected.
"Kyle cried and there have been tears throughout this process as it has been very sad, but Mauricio is at a point where he has to say to himself, what else can he do," they noted. "Mauricio truly believes in the reality show relationship curse, it sucks that he is now part of it but to rise above it is his only option. He is hoping they can deal with it behind closed doors in the foreseeable future, even though that will be impossible."
While Mauricio and Kyle maintain their insistence that they are trying to patch things up, a different source claims that Mauricio was spotted on Saturday chatting with a different woman at Soho House Austin in Texas.
On November 13, a source told Us Weekly, "He was all over her." "They were getting very close, but there was no kissing."
The woman and Mauricio reportedly sat next to each other in a group.
"He was flirting with her and holding her hand at one point," an eyewitness revealed. "They were whispering to each other. He had his arm behind her. They were definitely having fun together, and she was into it. They left together with the group."
Meanwhile, Kyle continued to spend time with her rumored love interest Morgan as the two ladies were photographed together in Los Angeles on November 13. According to Page Six, Kyle and the 28-year-old country singer stopped by a frozen yogurt shop.
On Tuesday, November 14, Kyle and Morgan were seen on camera once more while enjoying a leisurely walk in Los Angeles. In pictures obtained by the Dailymail, Kyle was seen wearing brown leggings and a sweater, while Morgan was spotted wearing a fancy Givenchy sweatshirt.
Live Watching of The Real Housewives of Beverly Hills – This is the thread for live viewing of tonight's episode of season 13, which airs on Bravo at 8/7c. Please feel free to comment below with your thoughts as the program airs.