Following Crystal Kung Minkoff's assertion that numerous Bravolebrities were impolite to her, Annemarie Wiley, her new castmate, responded to Olivia Flowers' accusation that Crystal was "rude" to her at BravoCon.
Around the same period, rumors that the co-stars on the current season of Real Housewives of Beverly Hills were at odds surfaced, and Annemarie disparaged both Crystal and Sutton Stracke.
During an interview, Crystal suggested that many stars from both the new and original casts of Real Housewives of New York treated her unkindly. She also called Jeff Lewis a "c**k-sucker" after he insinuated that Crystal doesn't bring much to the table for the show.
In a post shared by @queensofbravo on Instagram, Annemarie reacted to Olivia's comment about Crystal being rude.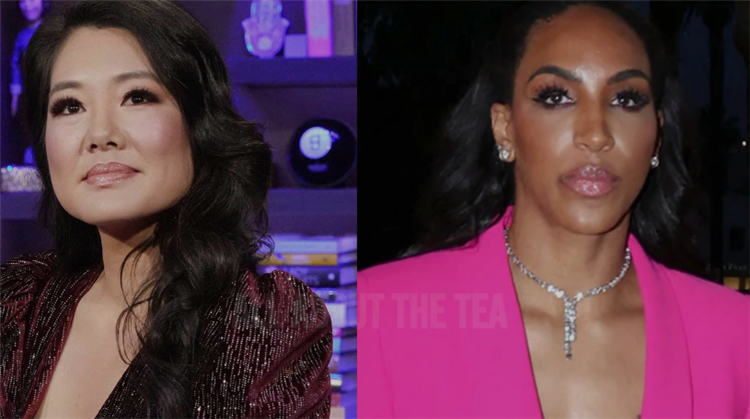 "I'm dead," wrote the newbie star, who included three laughing emojis.
Annemarie seemed to shade both Crystal and Sutton in another post while responding to a fan who asked, 'Who do you feel closest to on the cast?'
"Everyone who's name doesn't start with an 'S' or a C,'" wrote the star, via @everythinghousewives on Instagram, presumably alluding to Sutton and Crystal.
Meanwhile, a 'Housewife' from a different franchise came to Crystal's defense after Olivia's accusation.
"Crystal is so lovely and kind and very supportive," wrote Chanel Ayan from Real Housewives of Dubai. "I don't believe this nonsense."
The Real Housewives of Beverly Hills season 13 airs Wednesdays at 8/7c on Bravo.