It appears from this week's episode of "Real Housewives of Beverly Hills" that Sutton Stracke's erratic and dramatic outbursts are now starting to get on her BFF Garcelle Beauvais' nerves. The tedium you feel on the final day of a group vacation is perfectly captured in tonight's episode of Real Housewives of Beverly Hills, especially amid the never-ending mall that is the Las Vegas strip. (Yes, after BravoCon, I've developed a full-blown hatred for Vegas and I won't stop mocking it!)
Sutton's hissy fit during Magic Mike Live already made this short trip a bit of a bummer. That's not to mention that this excursion is for Crystal, who doesn't seem to have any birthday-related megalomania, a la Stassi Schroeder, that would yield some funny conflict. Thankfully, Erika can't help but resort to her old, confrontational self by making Sutton apologize to one of the Magic Mike performers during an awkward elevator encounter.
For the most part, though, the women spend their last day at Crockfords having monotonous banter, criticizing Sutton's sensitivity, and questioning Kyle about her recent sobriety. However, we do learn a deeply disturbing fact about Dorit during the women's last dinner in Sin City, which is maybe a bigger development than her marital issues with PK.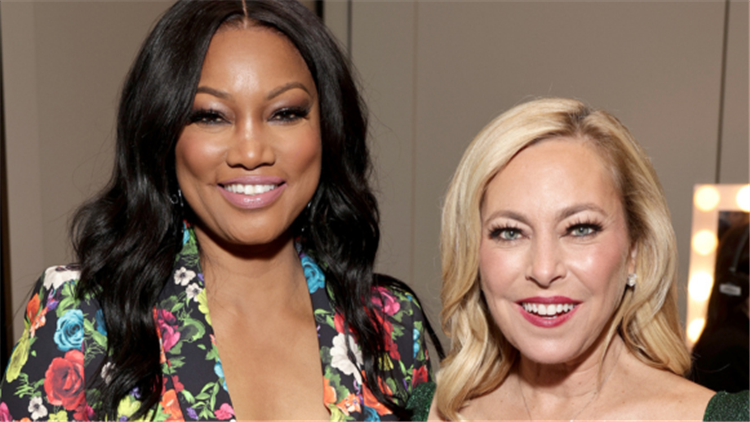 A significant change has been made to Dorit's notorious drink order from the previous two seasons: Belvedere with club soda, three lemons juiced, and "carcass out," presented in a short glass. I'm not sure if it was that now-sadly-deleted Gawker post in which almost every bartender in New York claimed not to know what "carcass out" meant. However, it appears that she has dropped this pointless request, either to save face or to be more succinct.
Either way, I don't appreciate this change! Dorit's whole thing is being wacky, over-the-top, and a faux-European. (She said she heard someone say "carcass out" once in Italy, and just went with it.) Initially, I thought it was sloppy editing. But later on, she orders her signature drink again and omits "carcass out." So it seems like she's officially put the phrase to bed. I'll really miss thinking of squeezed lemons as little corpses.
But let's get into the meat of Episode 4, which, again, isn't really that meaty. The following day after Magic Mike Live, Crystal and Erika have lunch to rehash Sutton's meltdown while Sutton and Garcelle go on a gondola ride to discuss Garcelle's argument with Dorit during breakfast. (Thankfully, an overzealous gondolier interrupts this otherwise dull conversation with his loud singing.) Meanwhile, Dorit and Kyle confide in each other yet again about their crumbling marriages. Dorit finally gets Kyle to cry, as she explains that she and Mauricio are going in separate directions.
"I'm sort of now working on myself inside," Kyle says, teary-eyed, in a confessional. "And I feel like he's very focused on his work." Kyle also tells Dorit how she's sick of attending social events with Mauricio all the time. It seems like they're both approaching their mid-life crises in different ways. Mauricio wants to be a sexier Jason Oppenheim. And Kyle wants to be Gwyneth Paltrow. I'm starting to think that Netflix is to blame for the destruction for their marriage and not Morgan Wade.
The girls meet up again for dinner where the dress code is cowgirl chic. Garcelle is wearing another outfit—heavily bleached black pants with sequin adornments on them—that's giving me stress. When they all sit down, they start teasing Kyle for her new alcohol-free lifestyle. They also pull out yet another card game lest they have nothing to chat about.
So they get into the perennial straight-woman dinner topic of monogamy and cheating. Kyle insists that she would never stay with someone who cheated on her, despite all the infidelity rumors about Mauricio. Garcelle recounts that feisty email she sent to CAA after she discovered her husband cheated on her. (Why can't we get this chaotic version of Garcelle on the show?)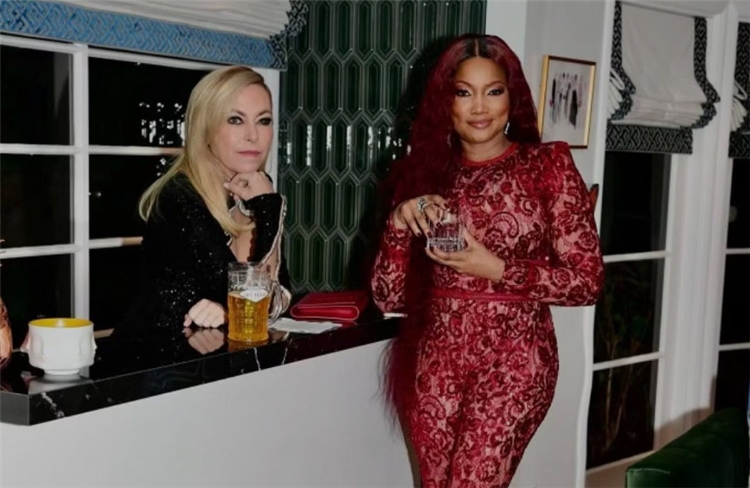 Erika also shares with the group that, with her ex-husband's legal issues behind her, she feels a lot lighter this season. This renewed optimism, predictably, does not apply to Sutton. Following supper, they visit Gilly's, a country pub, where Sutton gets to ride a mechanical bull for a brief five-second ride. "If Sutton's bull-riding skills are anything like her dick-riding skills, no wonder she's not getting a second date," Erika laughs in a confessional. Erika has referred to Sutton as a "sexless grandma" twice now on this trip, and I kind of love it but not quite.
Then, the next morning, the group runs into Erika's creative director Mikey and his boyfriend/Magic Mike Live dancer Davis while they wait for an elevator. Erika immediately morphs into last-season Erika and tells Sutton to apologize to her friends for her tantrum, which she does. Erika also tells Mikey and Davis that Sutton said the show was "shitty" and that Davis' performance was "too over the top"—which she kind of said but not in those exact words. Regardless, the interaction is awkward. And Davis looks pissed that Sutton hijacked his big, sexy moment on Bravo.
On the party bus back to the airport, the women re-litigate Sutton's meltdown. Crystal should technically have the most to say about this since it was for her trip. But as soon as she opens her mouth, the editors cut her off. (Will this woman get more than three sentences out per episode??) Sutton still believes that Kyle made her exit a bigger deal than it needed to be by following her. And Garcelle and Dorit argue over who should've followed Sutton, like two parents arguing over who's turn it is to handle their crying newborn.
Thankfully, later on, Garcelle says she might have to stop defending Sutton, which made me want to do a cartwheel. Sorry to be a negative Nancy, but I'm not really a fan of Gracelle and Sutton as a duo. And I honestly wouldn't mind seeing these two fall out—mostly to give Garcelle a storyline I can be invested in. I also just don't think Sutton is useful as a friend on a show like this. Nor do I see her lasting very long unless she can truly commit to being messy without not running off and crying. Not everyone can be as hilariously fragile as Shannon Beador!
This is why I spent the last scene in the episode rolling my eyes. Sutton invites Kyle over to her house and starts criticizing her for not having her back during the elevator fiasco. For the most part, I think Kyle is a crappy friend to Sutton. But in this instance, I think Sutton should've either apologized to Davis and Mikey (which she did) or been able to stand in her rudeness. Regardless, though, Kyle has a history of either throwing Sutton under the bus or leaving her to fend for herself. She also enjoys implying that Sutton is mentally ill, like in this scene.
Kyle shows Sutton all the instances in which she has lost her temper since being a housewife, and we are treated to an incredible sequence of flashbacks that ostentatiously omits Sutton's tirade of "I don't see color." Kyle remarks, "You didn't seem okay in Vegas." "And, to be honest, you don't seem okay right now!"
The two exchange wide-eyed looks before we conclude with yet another pointless "To Be Continued…" Who can say? Perhaps Sutton mentions Kyle's problems with Mauricio or takes a serious stance after making the remark. I'm hoping she stops her pointless friendship with Kyle so we can go on.