Here's what occurred when the ladies let their hair down in Las Vegas for the Real Housewives of Beverly Hills' thirteenth season premiere. There have been a lot of intriguing scenarios and the beginning of the appropriate kind of drama since the recent launch of The Real Housewives of Beverly Hills 13. There has been a lot of attention paid to the circumstances surrounding Kyle Richards and Mauricio Umansky, which will ultimately result in their split. Other than that, there have been discussions, rage, and meltdowns. The equations gained more intrigue and scandal from Las Vegas.
The currently airing season premiered on October 25, 2023, on Bravo. It features Kyle Richards, Erika Girardi, Dorit Kemsley, Garcelle Beauvais, Sutton Stracke, Crystal Kung Minkoff, and Annemarie Wiley as cast members. Here's a recap of what happened in the third episode of The Real Housewives of Beverly Hills 13 titled It's Not About the Pants.
The Real Housewives of Beverly Hills 13, episode 3 recap
Las Vegas drama and meltdowns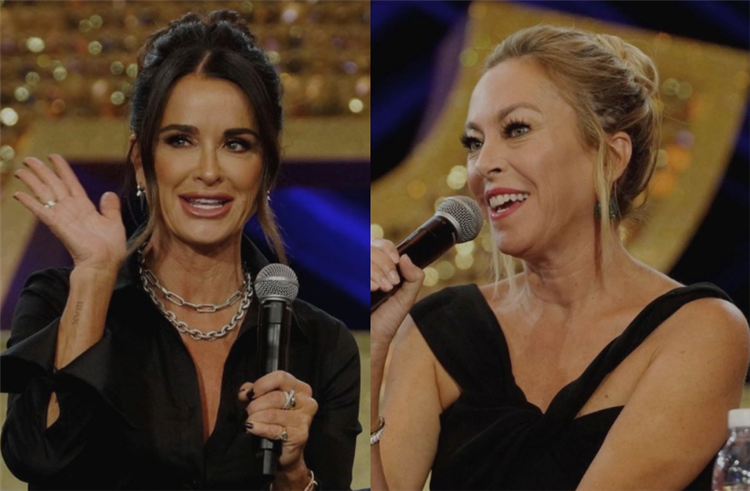 Las Vegas is the place to go if you want scandals, fun, and frivolity. Sutton was adamant about going on stage to interact with the artists. "I want to go up on stage and dance with strippers now that we're in Vegas. Really, though, why not? "Nobody will find out," she declared in her confessional. Sutton was deeply disappointed when, in spite of her hopes and plans, she was not invited to appear on stage. She had an enormous tantrum when someone asked her whether she was okay.
"That's not okay. No! What the f*ck? What the f*ck was that? I am on the board of the American Ballet Foundation. I don't do that f*cking sh*t!" Sutton ranted. She added, "I'm f*cking pissed. That f*cking sucked." She was annoyed she wasn't chosen to go on stage and was jealous Crystal and Erika got to enjoy the strippers instead. When Kyle intervened and asked Sutton to stop making a scene, the latter asked her to shut up about the same.
"You're such a b*tch. You really are," Sutton fumed about Kyle, who responded, "Now you're being a b*tch." When the night came to an end after all of the drama and fights, Garcelle got her co-stars back in the van and wondered how the fun night became such a chaotic dumpster fire that a lot of it was spent solving the fights instead of enjoying what Vegas had to offer. And that's how the night of relaxation and enjoyment went down.
Garcelle's lack of trust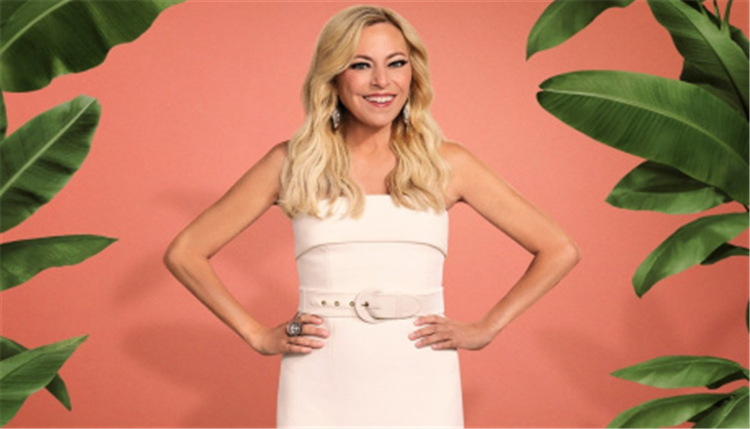 Garcelle has her own share of family problems, particularly with her son Oliver Saunders, who is currently on the verge of divorce. He was still married when he kissed Raquel Leviss on Vanderpump Rules, which caused him to split up with her. Concurrently, Garcelle confessed that she lacked confidence in her castmates when discussing her family and its problems. especially in light of Erika's needless actions with her son Jax during the previous season.
Kyle and Erika apologized to Garcelle who divulged that she felt vulnerable about the situation. Meanwhile, Dorit was annoyed by this as she pointed out that everything was okay and the topic was more than a year old. Garcelle told Dorit that she never listens and twists everything to make herself a victim. She walked off after the heated moment. For the unversed, Erika swore at Jax and Dorit, PK, Kyle, and Mauricio laughed about it.