Season 10 of Vanderpump Rules concluded on a somber note. After the incident between Tom Sandoval and Rachel Leviss, Bravo's previously dropped cameras were raised again to capture the aftermath. The cast stood inside, badly cracked. But the ratings for this Scandoval plot led to an all-time high for this series that was on the verge of cancellation before.
It is anyone's guess where this cast can go from here. Nevertheless, because the filming for VPR's upcoming season has just completed, a number of leaks have occurred. Wondering? This is all the information we currently know about the chaotic-looking Vanderpump Rules Season 11.
The Vanderpump Rules Season 11 Teaser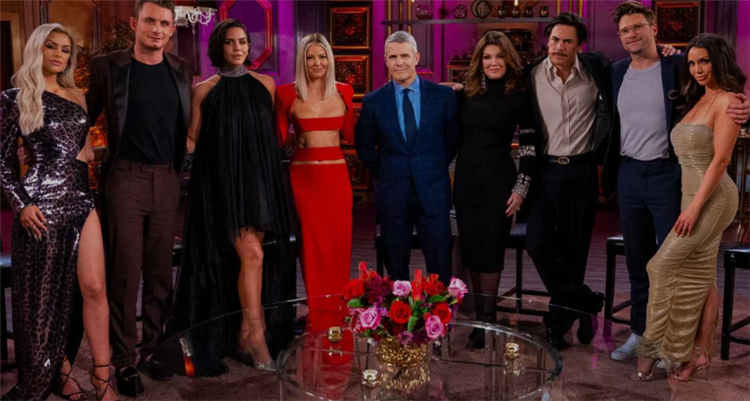 The Season 11 teaser for Vanderpump Rules debuted at BravoCon, and it looks fantastic, chiiiilld. Although it's brief, there's enough information in it to get us settled in. Tensions appear to be still high (naturally) in the wake of Ariana and Tom's breakup, as evidenced by the theme song's slow tempo, which grows more intense until breaking glass across the screen. On what looks to be a group outing, James Kennedy speaks first and jokingly draws a line in the sand with his toes to divide Ariana's and Tom's area.
A few beats later, Lisa Vanderpump appears on the screen, Not shockingly, Lisa asks Scheana Shay and Lala Kent to show compassion towards their fallen-from-grace costar, Tom. This is followed up by an on-the-ground Tom, who is screaming through what looks like a therapy session gone feral. In an interesting turn of events, Scheana then embraces Tom, while a questioning Katie Maloney asks Scheana if she is willing to loose Ariana's friendship.
Moving along, Ariana accuses Tom of trying to 'kill' her dog, while Lala sits nearby, nervously playing with her nails. Ariana then tells Tom that her "lawyer will be dealing with" him. The camera now pans back to the beach outing, where Tom announces "I'm out," as a seated-in-the-sand Ariana laughs. See, there's a lot to unpack, making us all-the-more eager for the premiere of Vanderpump Rules Season 11.
When Will Vanderpump Rules Season 11 Premiere?
Regretfully, the release of Vanderpump Rules Season 11 will not happen until January 2024. Furthermore, there is currently no set date for the official premiere episode in January, so all we can do is wait for further information to become available.
What is known is that, based on a post on the network's official Instagram page, Season 11 filming started back in July 2023. The next September, the filming was completed.
The Vanderpump Rules Season 11 Cast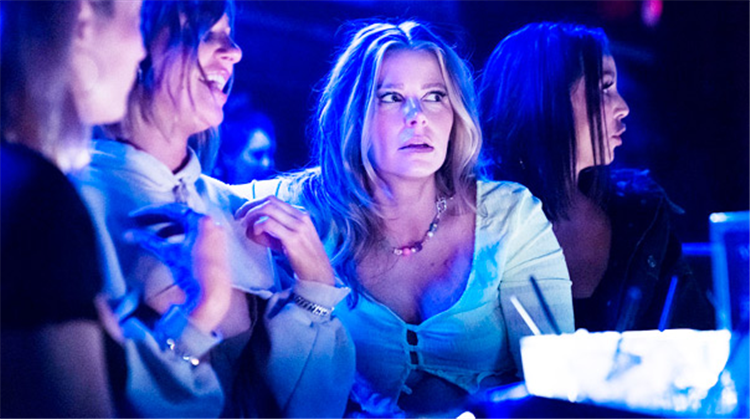 Rachel has kissed reality television goodbye, as did Charli Burnett. In contrast, the series regulars of Lala, Ariana, Sandoval, James, Katie, Scheana, Lisa, and Tom Schwartz will all return for VPR Season 11. Returning in "friends-of" roles will be Brock Davies, Scheana's husband, and Ally Lewber, James' girlfriend. For the record, Daniel Wai, Ariana's new man, has yet to confirm whether or not he filmed beside his leading lady.
On the contrary, rounding out this crew, for at least one episode, is none other than Jax Taylor, which, ugh. At BravoCon, the show's executive producers sat on a panel called "Spilling Vanderpump Tea with Bravo Producers." Here, it was revealed that Sandoval's former bestie Jax will drop in to catch up with Sandoval. "There's going to be this amazing moment with Jax Taylor, where he has the opportunity to talk, for lack of a better word, to Tom," executive producer Sheonna Mix teased.
As for other appearances from VPR stars of the past, Sheonna would only add that "These are real friends, real friendships, so even though people are no longer on the show, they are still very much involved in their lives." If this was a clue, my money is on Billie Lee. Billie was spotted out with Sandoval during the time of filming for Season 11. I'd be happy to be found wrong though, which would see Season's 10 cast kept mostly in-tact for Season 11.
Leaked Information
The group was reunited at BravoCon, living their best lives, aside from the stories revealed in the teaser. As a result, the cast's varied responses when asked to sum up Season 11 in one word demonstrated that it is probably messy. But "sad" was Ally's and Lala's response.
Katie said, "bewildered," and James responded, "surprising." Ariana responded with "emo," and Lisa responded with "tumultuous." Sandoval then got the mic, and when the crowd jeered, he repeated, "roller coaster," effectively establishing his case. After Katie made a joke about Schwartz looking like a couch, he became enraged. However, he eventually responded, "Shakesperian," which, huh?
Scheana wrapped it all up by using two words, exclaiming "f*cking hard." We know from the Vanderpump Rules Season 11 finale leaks that Scheana's words are likely accurate. You see, Ariana and Sandoval each brought dates to this event. Schwartz likely did as well, since Jo Wenberg was spotted engaged in a conversation with Katie, which we need to watch.
In other news, an intoxicated fan crashed the finale. He was removed, but then returned, looking for action. As for the rest of Season 11, the fallout from Scandoval will still be felt. At this point, the cast must decide how, or even if, they want to move forward with Sandoval.
In addition, cameras were seen outside Ariana and Katie's sandwich shop filming at their shop. Pictures of the group trying out the women menu later went viral. Sounds messy, but the whole cast went to Lake Tahoe for a break, which was another filming location. We can't wait for Vanderpump Rules Season 11 because of all this confusing information.