It's hard to believe that "NCIS" is about to start its 19th season, but the CBS procedural is still going strong. The series hit Episode No. 400 last season and shows no signs of slowing down. But with over 400 episodes came over 400 hardcore ᴄʀɪᴍᴇs committed under the jurisdiction of the U.S. Navy, and while many of those acts of villainy are less memorable than others, some continue to stand out from the crowd. It's true that some of the unlucky characters who met their makers were not very important to the two-decade story that's unfolded, but other Dᴇᴀᴛʜs really did hurt.
Now, a recent Reddit thread is garnering a lot of attention by asking the seemingly simple question, "Which of these Dᴇᴀᴛʜs hurt [the] most?" The poll not only generated a clear winning answer to the question, but also some insightful comments from fans still mourning the passing of their fictional favorites. Each viewer may have their own response, but fans have come together to honor their fallen heroes and found solace in knowing they're not alone in their grief. So whose "NCIS" Dᴇᴀᴛʜ did hurt the most when the votes were tallied?
Two characters almost tied when fans voted on the most painful NCIS D.eath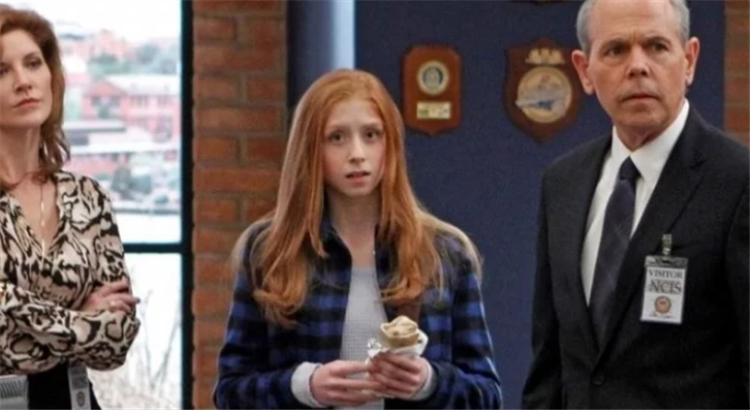 The final vote was close, but 25 percent of fans who voted chose the character of Clayton Reeves as runner-up. Reeves (Duane Henry) was an officer of MI-6 who joined the NCIS International Desk in Season 13 and became a major presence on the show until his ʙʀᴜᴛᴀʟ ᴍᴜʀᴅᴇʀ during Season 15. His Dᴇᴀᴛʜ had a big impact on other "NCIS" characters, which only seemed to compound the feelings among viewers. "Big fan of Ellie here," posted Redditor u/BubbleOfImaginary. "And her way of dealing with Reeves Dᴇᴀᴛʜ made it harder for me."
But with 28 percent of the vote, the character whose Dᴇᴀᴛʜ was deemed most heartbreaking –- and which inspired the majority of fan comments –- was young Emily Fornell, whose dad, FBI agent Tobias Fornell (Joe Spano), has been a prominent character since Season 1. As played by Juliette Angelo (recently seen in a recurring role on "Shameless"), Emily joined the "NCIS" cast back in Season 4, and fans watched her grow up until her tragic, ᴜɴᴛɪᴍᴇʟʏ Dᴇᴀᴛʜ from a ᴅʀᴜɢ ᴏᴠᴇʀᴅᴏsᴇ in Season 18. "I remember crying when Vance came out and said 'She's ᴅᴇᴀᴅ, Gibbs,'" posted Reddittor u/InspectorJavert620.
Reddit user u/whispering_unicorn spoke for many fans when they wrote, "Emily died so young and after all that she had been through, the divorce, then losing Diane, then Tobias going nuts, and her first ᴏᴠᴇʀᴅᴏsᴇ. It was so painful because even though Merriweather was caught, Emily still reached an untimely end, and Tobias was alone now." To see how Tobias recovers, fans need only wait until September 20, when the 19th season of "NCIS" launches on CBS.