For over a decade, "Blue Bloods" on CBS has carved a successful niche for itself. Every Friday night, anyone wanting to see actors portraying New York's finest is in luck because "Blue Bloods" knows how to deliver the goods. Throughout its time, the show has tackled a wide breadth of subject matter, from terrorist attacks to petty robbery, always managing to highlight just how close the Reagan family is and how competent they are in their jobs.
Naturally, a show doesn't stick around for over 200 episodes without consistently high quality. "Blue Bloods" has earned rave reviews over the years, with many praising it for being a well-done police procedural that gives its characters just enough development to make them feel three-dimensional. The best episodes focus just as much on the family dynamic as the crime at play, and for Season 4, there's one episode that stands head and shoulders above the rest.
Fans sung praises for Season 4's To Protect and Serve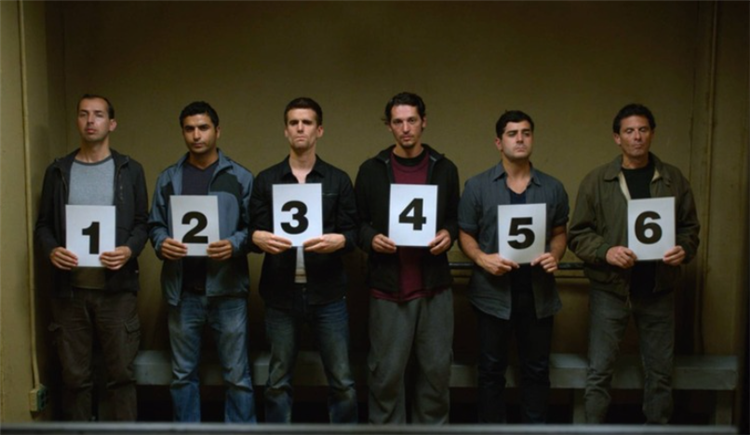 Season 4's "To Protect and Serve" has arguably the most intense hour of television "Blue Bloods" has ever provided. The story follows Danny (Donnie Wahlberg) investigating a murder and needing to turn to the help of his father, Frank (Tom Selleck), to get information on the case. His search then leads him to ask Erin (Bridget Moynahan) for assistance, and she's able to point him in the right direction. As the episode reaches its climax, the man accused of murder holds a courtroom of people hostage, including Erin and her ex-husband.
It's an incredible piece of television in how it weaves together all of the Reagan family members into a single storyline. Fans obviously took notice, seeing how the episode earned a review rating of 8.5/10 out of over 300 reviews on IMDb. It makes it the highest-rated episode in all of "Blue Bloods" Season 4. One user even wrote a review of the episode, saying, "Another excellent episode involving the usual ethics."
Another person took to Reddit to voice how much they loved the episode. In a thread detailing people's favorite "Blue Bloods" episodes, one user mentioned "To Protect and Serve" among their favorites. If you're looking for "Blue Bloods" episodes to rewatch or check out for the first time, "To Protect and Serve" seems like an excellent place to begin.