According to General Hospital teasers, Laura Collins (Genie Frances) wants to search Russia for her missing son Nikolas Cassadine (last portrayed by Marcus Coloma). Laura is mistaken in thinking that Victor Cassadine (Charles Shaughnessy) turned on Nikolas before he died and imprisoned him. Although Laura's choice to travel to Russia with Valentin Cassadine (James Patrick Stuart) won't produce the outcomes she wants—Victor had nothing to do with Nikolas' disappearance—she won't leave empty-handed.
Whatever happened to Hayden Barnes?
Several years ago, Nikolas asked Hayden Barnes (Rebecca Budig) for assistance in finding Helena Cassadine's (Constance Towers) will's codicil.
Nikolas hoped that the codicil would allow Valentin to give him back the Cassadine money. Hayden acted as Nikolas' eyes and ears because it was thought that he had passed away at the time. However, when Valentin learned of Hayden's objectives, he threatened her.
Nikolas hired goons to torment Hayden in order to force her to flee because he didn't want to make his presence known to the public.
Nikolas Cassadine asked Victor Cassadine to help keep Hayden Barnes quiet!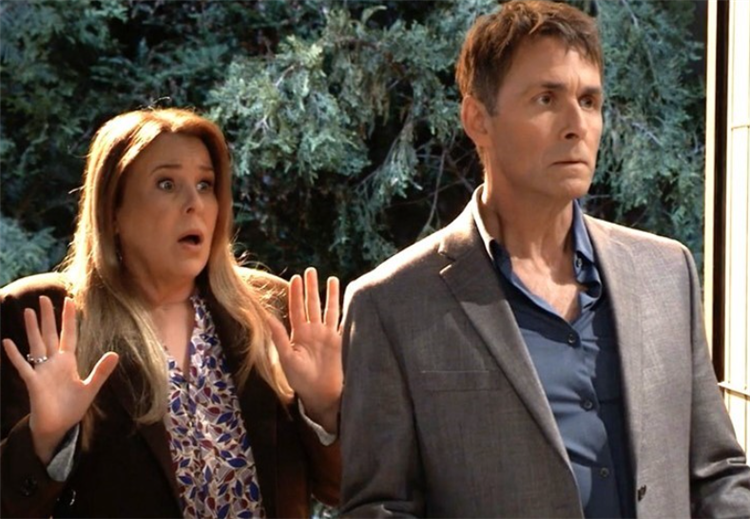 But Nikolas wasn't convinced Hayden wouldn't be found. He asked his uncle Victor to help take care of Hayden. From there, Hayden's fate is unclear. It was implied that Victor had Hayden killed. But that may not be the case.
He held Drew Cain (Cameron Matheson) prisoner in Greece for two years. Holly Sutton (Emma Samms) was also Victor's captive. It stands to reason that Hayden is alive somewhere as well. Whatever Victor did to Hayden, perhaps the answers lie in Russia.
Is Hayden Barnes in Russia!
Spencer Cassadine (Nicholas Chavez) received a property in Russia from Victor after he passed away. Laura thought Nikolas might be imprisoned at the property because Nikolas vanished about the same time. Nikolas, however, is not in Russia.
Nikolas is still unconscious after being seized by Mason Gatlin (Nathaniel Grey) after being struck in the head by Ava Jerome (Maura West).
Therefore, if Nikolas isn't in Russia, Hayden might be. Since Nikolas sent her on the run years ago, Hayden hasn't seen her little daughter by Hamilton Finn (Michael Easton).
Maybe Laura can make the mother and daughter happy again. This appears to be the most likely location to locate Hayden, if she is still alive.
What Do You Think?
Will Laura and Valentin find anything in Russia? Could it be Hayden Barnes? When will Nikolas wake up?