"Blue Bloods" is the long-running and hugely popular CBS police procedural that sets itself apart from other cop shows by focusing on the family. While each episode of "Blue Bloods" does feature a "case of the week" crime story, the real heart of the show is the Reagan family, led by patriarch Frank (Tom Selleck). The Reagans are all cops or work in law enforcement-related fields. They often disagree about how to handle police work, but at the end of the day they always come together — often at the show's iconic Sunday night family dinners.
Over the show's 12 seasons (and counting), fans have gotten to know the Reagans and all their flaws. One of the most popular characters on the show is Jamie Reagan (Will Estes), Frank's youngest son and the lowest-ranking member of the police force in the family. Compared with the gruff Frank and the hotheaded Danny (Donnie Wahlberg), Jamie is sweet, humble, caring, and above all the sort of police officer you'd want to respond to your emergency.
It's not difficult to find Reddit threads praising Jamie Reagan, but when it comes to their favorite overall Jamie episode, one stands above the rest.
Fans are really into Jamie and Eddie's relationship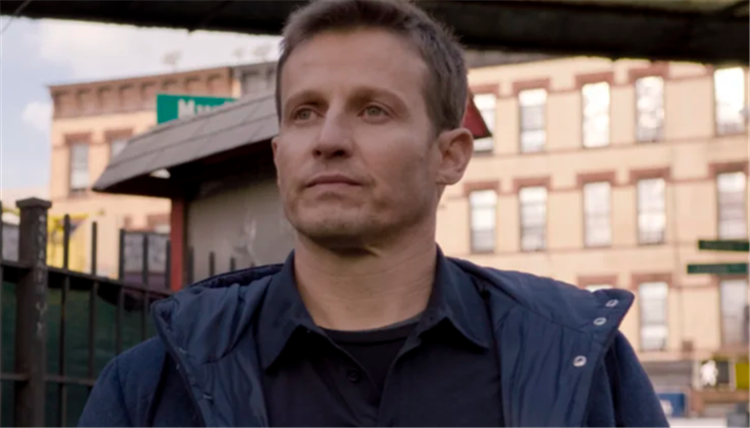 Overall, fans loves Jamie's relationship with his fellow cop and onetime partner Eddie Janko (Vanessa Ray). The show has charted their romance since she joined the show in Season 4, but one episode that fans love in particular is the Season 8 finale, titled "My Aim Is True." When CBS asked fans on Twitter to name their most memorable Blue Bloods moment, several pointed to this episode.
The episode involves the fictional "Prospect Park Six," a group of wrongfully convicted men who have been exonerated. In the episode, the Prospect Park Six hire a hitman to kill the family members of the cops who arrested them, which puts Jamie in their crosshairs. When the hitman comes for Jamie, Eddie arrives just in time and shoots the hitman first. Then, the two share an emotional hug under the bridge. "I literally gasped and stood in the middle of my living room with mouth wide open and hands on my heart," Twitter user Anna Brice wrote about the scene.
Otherwise, the episode is a milestone because it's not just the first time Eddie attends a fabled Regan family dinner, it's also the episode when they announce their engagement to the family.
If you need more proof that fans just love Jamie and Eddie, consider how disappointed they were when "Blue Bloods" skipped over the couple's wedding. In the same Twitter thread, many fans sarcastically replied that Jamie and Eddie's wedding was their favorite moment on the show. Jamie and Eddie have been married for years, but fans aren't letting that one go.