Dr. Austin Holt has a past that he is not very proud of on General Hospital. However, with the current twist in the tale, his future is starting to look much better. Ever since he moved to Port Charles from his hometown, he has been trying to turn his life around. The opportunity is finally knocking at his door with a big promotion coming his way at the hospital. However, with great power comes great responsibility. Austin's moral compass will soon be tested when Ava calls in a favor for Willow. Will he use his position at the hospital to bend some rules? Keep reading TV Season & Spoilers to find out!
Austin Gets Promoted, Ava Devices A Plan
Dr. Austin Holt left his hometown of Pautauk behind in hopes of starting a new life, he was tired of the criminal activities of his family on General Hospital. Thus, he moved to Port Charles, looking for a fresh start. Unfortunately, his cousin, Mason, tracked him there too. Moreover, Mason keeps pulling Austin back into the crime world time-to-time. However, the latest GH spoilers tease that Austin is about to get some amazing news! He will soon be promoted to fill Dr. Britt's place as Co-Chief of Staff at General Hospital.
This promotion would be the perfect way of turning a new leaf, but a threat of pulling him back into darkness looms over him on General Hospital. As soon as news of Austin's promotion will reach Ava, her mind will start to come up with a scheme! She will certainly be happy with Austin's success, but she will also know she can use it to her advantage. But what could be this favor that Ava might need from Austin at the hospital? Could it be something dubious? Keep reading to find out!
Ava Asks Austin To Bend The Rules For Willow On General Hospital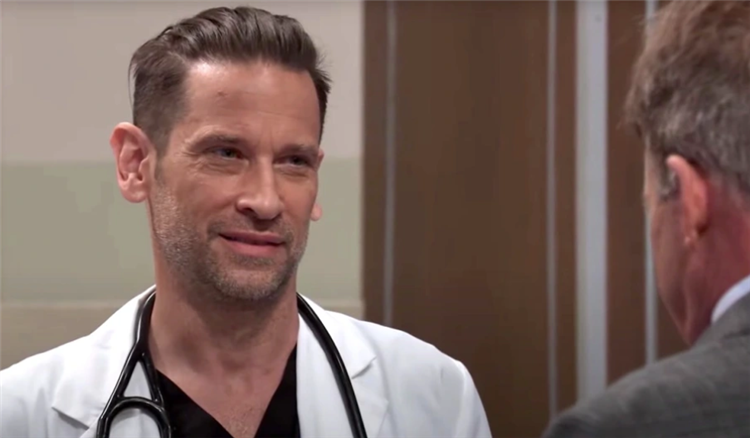 Every hospital has a set of rules that it functions by, and so does General Hospital. One of those rules restricts a minor like Wiley to be an option for bone-marrow donation for Willow. Thus, so far on the soap, Wiley was not on the table as a viable donor. However, now that Austin is in control of the Hospital, Ava might push him to change that rule. She knows how much her friend Nina is struggling with the fear of losing Willow to cancer. Nina has already lost one child, and Ava does not want her to lose another.
Thus, she may call upon Austin to change the rule that prohibits Wiley from becoming a donor on General Hospital. But will Austin grant Ava the favor? Especially when it puts his moral compass as a doctor in charge in question. To think about it, Austin has been an upstanding man but has also done many questionable things in the past. Like helping Ava move Nik's body! And, of course, all the criminal activities for the lady boss! So there is a high chance that Austin would agree to Ava's request, especially when it could help in saving Willow's life! What do you think? Tell us in the comments. Meanwhile, stay tuned to General Hospital to find out what happens next!