Will it be mother knows best on GH?
If there is one thing Carly Spencer is known for on General Hospital, it's staying calm in a crisis and never, ever making an already bad situation worse. Now that GH spoilers reveal her son, Michael, is furious at his adoptive dad, Sonny, for leaving Carly and taking up with Nina, only one person can reunite these two stubborn men.
GH Spoilers Speculation
Is Carly (Laura Wright) that person, though? Sure, Willow Tait (Katelyn MacMullen) seems to think so, but we wondered what calmer heads are thinking. Here's what almost 2,000 voters had to say about that.
General Hospital: Children Will Listen…To Carly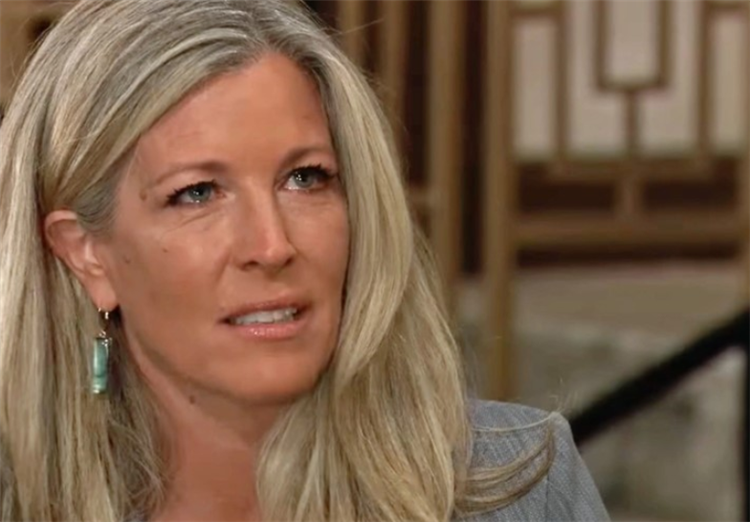 Michael (Chad Duell) has always been a mama's boy, 3% of fans remind, which is why you expect him to heed anything Carly has to say. Over two decades ago, Carly decided that she wanted Sonny (Maurice Benard) to be Michael's dad. (Well, OK, first she wanted it to be Jason [Steve Burton], but that didn't work out.) And what Carly wants, Carly gets. Or else…Michael will not want to face the or else. He'll do as she says.
GH Spoilers: Till Death Do Us Part
Sonny is the one who will listen to her, 15% counter. In the end, Sonny always does what Carly wants, from adopting Michael to coming back to her, even when a part of his heart remained with Nina (Cynthia Watros). Sure, Sonny is with Nina now. But that's because Carly hasn't put much effort into getting him back. The minute she does, he'll come a-running. And he'll make up with Michael. Because Carly says so.
Carly is General Hospital Woman of the Year
But, in the end, a whopping 82% of viewers expect both Sonny and Michael to toe the line. Carly will tell them why they should do what she says, and then they will do what she says. Carly is tired of the feud, which means this feud must end. Hug it out, boys. Say you're sorry and focus your attention back on worshipping me.