Susan Lucci is going home with a Daytime Emmy at this year's ceremony.
Susan Lucci is getting a bookend award to go along with her 1999 Daytime Emmy for Outstanding Lead Actress in a Drama Series for her role as All My Children's Erica Kane. The soap opera icon is going to receive this year's Lifetime Achievement Award at The Daytime Emmys.
Susan Lucci: Lifetime Achievement Award
"I am truly humbled to receive this esteemed award from the Academy," Lucci said in a statement. "Throughout my career, I have been incredibly fortunate to work alongside exceptional talents and embraced by my fans that have been with me every step of the way. This honor is not just a reflection of my journey, but a testament to the enduring power of storytelling and the profound connection we are so lucky to forge with audiences all over the world through television."
Going for the Gold
An original cast member of AMC, Lucci remained with the show until its network finale in 2011. Mainstream media took note of Lucci not winning a Daytime Emmy, and it helped bring attention to the annual awards. Lucci poked fun at her quest to take home Daytime Emmy gold on Saturday Night Live, which she hosted in 1990, and in a sugar substitute (Sweet One) commercial in 1991. These ventures were a showcase for Lucci's brilliant comedic timing.
She's appeared as a celebrity contestant on Dancing With the Stars and as Annie Oakley on Broadway in the 1999 revival of Annie Get Your Gun. After AMC concluded, Lucci went on to star on Lifetime's Devious Maids as the irrepressible Genevieve Delatour. But it's her role as Erica Kane Martin Brent Cudahy Chandler Roy Roy Montgomery Montgomery Chandler Marick Marick Montgomery (whew!) that Lucci is, of course, most known for playing.
Susan Lucci: Actress, Author, Activist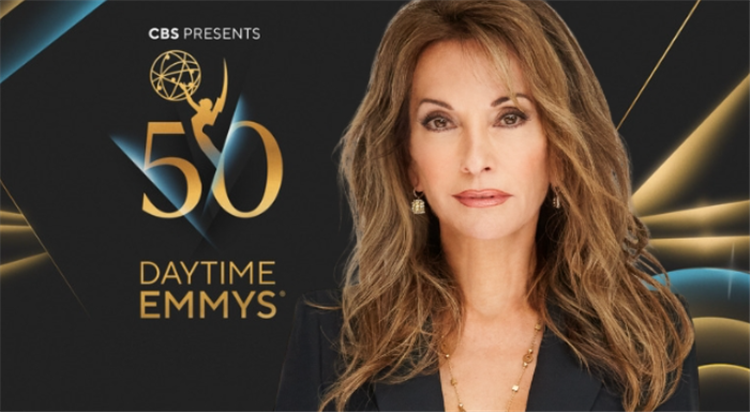 In 2011, the actress released her memoir All My Life. She has dedicated her time to many causes, including United Cerebral Palsy of NYC, Little Flower Children Family Services of New York, the National AFib Campaign, March of Dimes, AMDeC (Academic Medicine Development Company), the New York Cancer Project, the American Stroke Association, and the American Heart Association. In 2005, she received a Star on the Hollywood Walk of Fame. In 2017, Lucci was inducted into the Silver Circle by the NY Chapter of NATAS (the National Academy of Television Arts & Sciences).
Additional Accolades
Lucci's not the only person receiving honors at the Daytime Emmys this year. Talk show host Maury Povich (The Maury Povich Show) is the Daytime Emmy's Lifetime Achievement Award co-recipient. Additionally, the 2023 Gold and Sliver Circle awards are being presented to Wendy Riche (General Hospital; The Bay), Al Schwartz (The Daytime Emmys), Vernée Watson (Stella, GH), and Christina Knack (Production Coordinator, The Young and the Restless).
The Daytime Emmys were set to be broadcast on June 16; however, due to the ongoing Writers Guild of America strike, the ceremony has been postponed. Soap Hub will bring details on the broadcast and awards presentation as soon as they become available.