A primary reason why people tune into "Blue Bloods" week after week is to see what the Reagans manage to accomplish this time. The family has been through hundreds of cases, but no family can be an island. After all, New York City is a big place to patrol, so they all naturally get some help from other fine citizens who have made it their profession to keep the city safe.
Most fans are fond of Detective Maria Baez (Marisa Ramirez), who's been Danny's (Donnie Wahlberg) partner since Season 3. Over the years, the two have become so in sync to the point where they've arrested plenty of perps with barely a plan in place. Numerous officers, lawyers, and politicians have also come into the mix, sometimes for a single episode and sometimes in a recurring arc. But out of all of the non-Reagans out there, one has clearly made an impression on fans better than all of the rest.
Fans love Detective Anthony Abetemarco the most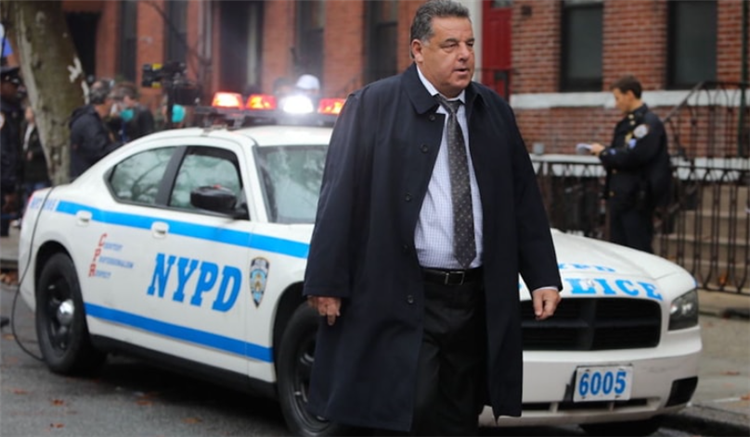 One Redditor kicked off a thread wanting everyone to list their favorite non-Reagan character on "Blue Bloods." They started by saying, "Anthony," played by Steven Schirripa, and plenty of others quickly followed suit. Out of 35 comments, 16 definitively placed Anthony at the top of their list. Maria Baez and Abigail Baker (Abigail Hawk) also receive some love, but it's clear that Anthony's directness and penchant for cracking jokes have made him an instant favorite among viewers.
Schirripa discussed what he liked about the character during an interview with Talk Nerdy With Us. He mentioned, "He's very loyal and I think that he's very good at what he does. He's a very good investigator. And certainly, working with Erin Reagan (Bridget Moynahan) who is the DA and is very smart and comes from a strong family, Anthony comes from a different place. He comes from a very blue-collar family. He comes from Brooklyn. They get the job done together but they have two different points-of-view."
He's played a critical role in the procedural since Season 6, and with Season 13 imminent, there will be plenty more Anthony to come.