Scottie Thompson is just one of the many actors to have played iconic characters in the police procedural classic NCIS. Starting out from a few episodes of JAG, NCIS has cemented its legacy with 20 seasons and more than 400 episodes. The show's spinoffs like NCIS: Los Angeles and NCIS: Hawaiʻi managed to successfully capitalize on its popularity with a dedicated fan following. Given its voluminous episode count, some of the actors managed to end up with different roles across the numerous spinoffs. In fact, Kurt Yaeger holds the distinction as an actor who appeared on four NCIS shows as completely different characters.
While Yaeger's feat is still unique, many other actors have followed his footsteps in playing multiple characters. While many of these actors made single-episode appearances as guest stars, Scottie Thompson has a different case. Thompson started out with a recurring role in NCIS' season 3 and season 4, and reprised the role years later in season 13. But outside NCIS, she also guest-starred in NCIS: Los Angeles in a totally different role. While the actor went on to gain supporting roles in movies, like 2009's Star Trek reboot, and TV shows, like The Blacklist, her double stint with NCIS remains an iconic entry in her filmography.
Scottie Thompson Played Jeanne Benoit In NCIS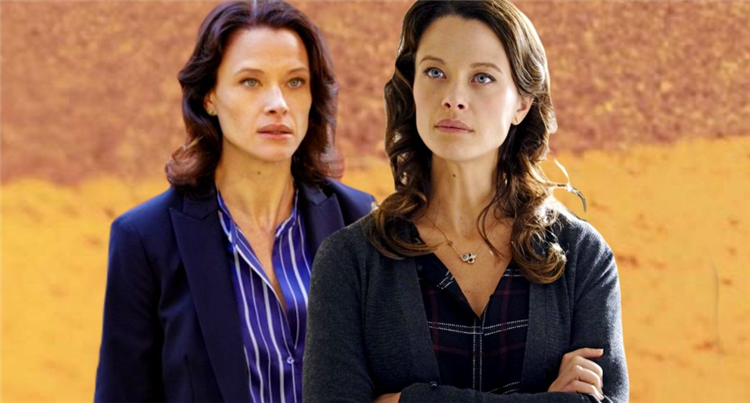 After appearing in an episode of each of the police procedural dramas Law & Order and CSI: Miami, Scottie Thompson joined the NCIS cast in season 3. She played the part of Jeanne Benoit, a friendly doctor with a turbulent upbringing. Even though she attempts to selflessly save lives at the hospital, she comes under the NCIS' radar as she is the daughter of notorious international arms dealer, René Benoit. Hoping to extract information from her, the main NCIS character Tony DiNozzo befriends and eventually falls in love with her. However, their relationship was doomed to fail when the truth about Tony's identity comes out.
It wasn't really surprising that it didn't last that long since NCIS fans never really got behind the relationship due to all the lies and secrecy that surrounded it. Still, the character did help Scottie Thompson's career as she previously had brief single-episode appearances on several shows as well as a four-episode stint on the crime drama Brotherhood. By playing Jeanne Benoit in 18 episodes of NCIS, Thompson could finally prove her acting talents with increased screen time.
Scottie Thompson Also Guest-Starred On NCIS: Los Angeles
Scottie Thompson's tryst with the NCIS franchise continued with a guest appearance in a 2020 episode of NCIS: Los Angeles. This time around, her role was a far cry from Jeanne Benoit. Thompson was credited in the season 11 episode "Missing Time" as Special Agent Sarah Raines. Working for the Defense Intelligence Agency, Sarah got involved in several UFO-related investigations. But when her superior goes missing, she joins forces with the NCIS. The plot thickens as it is finally revealed that Sarah was actually selling secret aircraft specs to the Chinese, a plot that her boss had discovered. She finally gets arrested by the episode's end for her treasonous activities.
Thompson's casting serves as an interesting Easter Egg for NCIS fans who were used to seeing her a doctor before. But with her playing a morally twisted agent in NCIS: Los Angeles, Thompson could further show her dramatic range. No clarification from the casting department has been offered as to how Thompson could play two different characters in the franchise. However, with many other actors doing the same, it's safe to say that NCIS has its very own unofficial multiverse. The chances of Jeanne Benoit and Sarah Raines are very slim given their vastly different professions, but there is always room for speculation.