Will Willow and Nina Reeves have a mother and child reunion on GH?
For months now, Nina has begged her daughter, Willow Tait, to accept her on General Hospital. Nina did everything she could to save Willow's life. Nina kissed up to the people Willow loves. Nina groveled, and Nina begged, and Nina humiliated herself.
General Hospital Polling
Nope, Willow (Katelyn MacMullen) said. Not good enough for me! But now that she's on the road to recovery, Willow is starting to soften a bit. Is she doing the right thing? Here's what almost 3,000 viewers think she should do.
Willow Tait: Mommie Dearest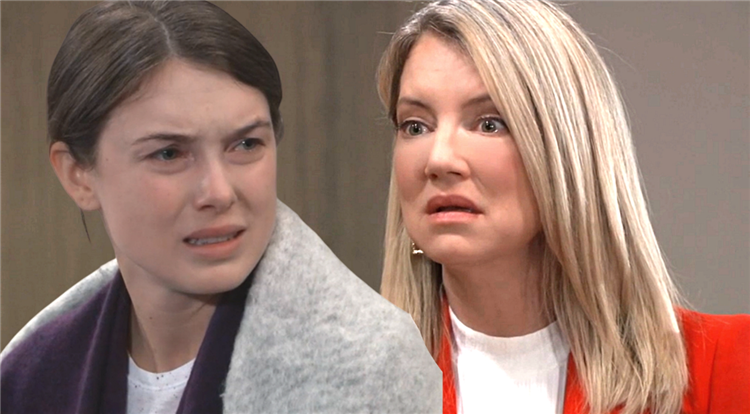 What exactly did Nina (Cynthia Watros) do to Willow? When Willow was Charlotte's teacher, they disagreed over classroom discipline. Later, Nina told Wiley that Nelle (Chloe Lanier) was his biological mother, not Willow. But Nina is actually Willow's mother, 13% remind. And she never did anything terrible to Willow in that role. That was her adoptive mother, Harmony.
GH: Evil Dead
Are you saying none of the above was torture, 32% of the audience challenges? Are you saying that teachers should just listen when parents object to how they handle a classroom situation? And are you saying that a grandmother has the right to tell a child who she is instead of continuing to let his parents lie to him? What is wrong with you? Everything that Nina has ever done is unforgivable, and Willow is a fool to ever think of others.
Tread Carefully, Willow Tait
They should both give it a try, 55% agree, but they shouldn't rush into anything. This is a delicate relationship. Willow has good reasons to be angry with Nina. And Nina has good reasons to be resentful about how Willow — and Michael (Chad Duell) and Carly (Laura Wright) — have treated her.
They pretend they are angry with Nina's past treatment of Willow. But they actually truly resent that Sonny (Maurice Benard) is now with Nina instead of with them. But that doesn't concern Nina and Willow's relationship. And they should do everything they can to become mother and daughter.